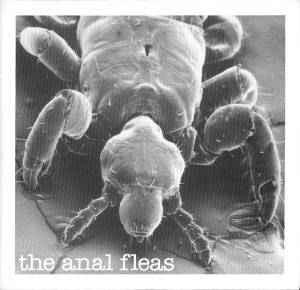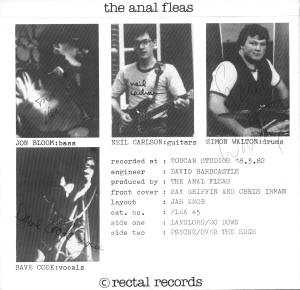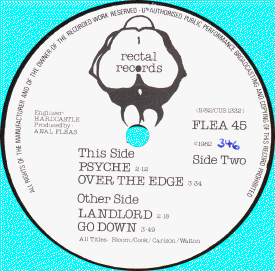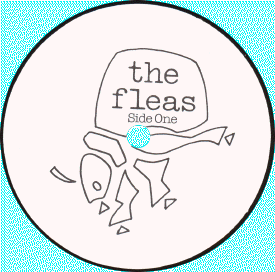 Landlord / Go Down
Psyche / Over The Edge
Catalogue Number - FLEA 45 (S/82/CUS 1332)
Label - Rectal Records
Year Of Release - 1982
Quantity Pressed - 500
All copies came with hand numbered labels and a set of three inserts which are shown directly below.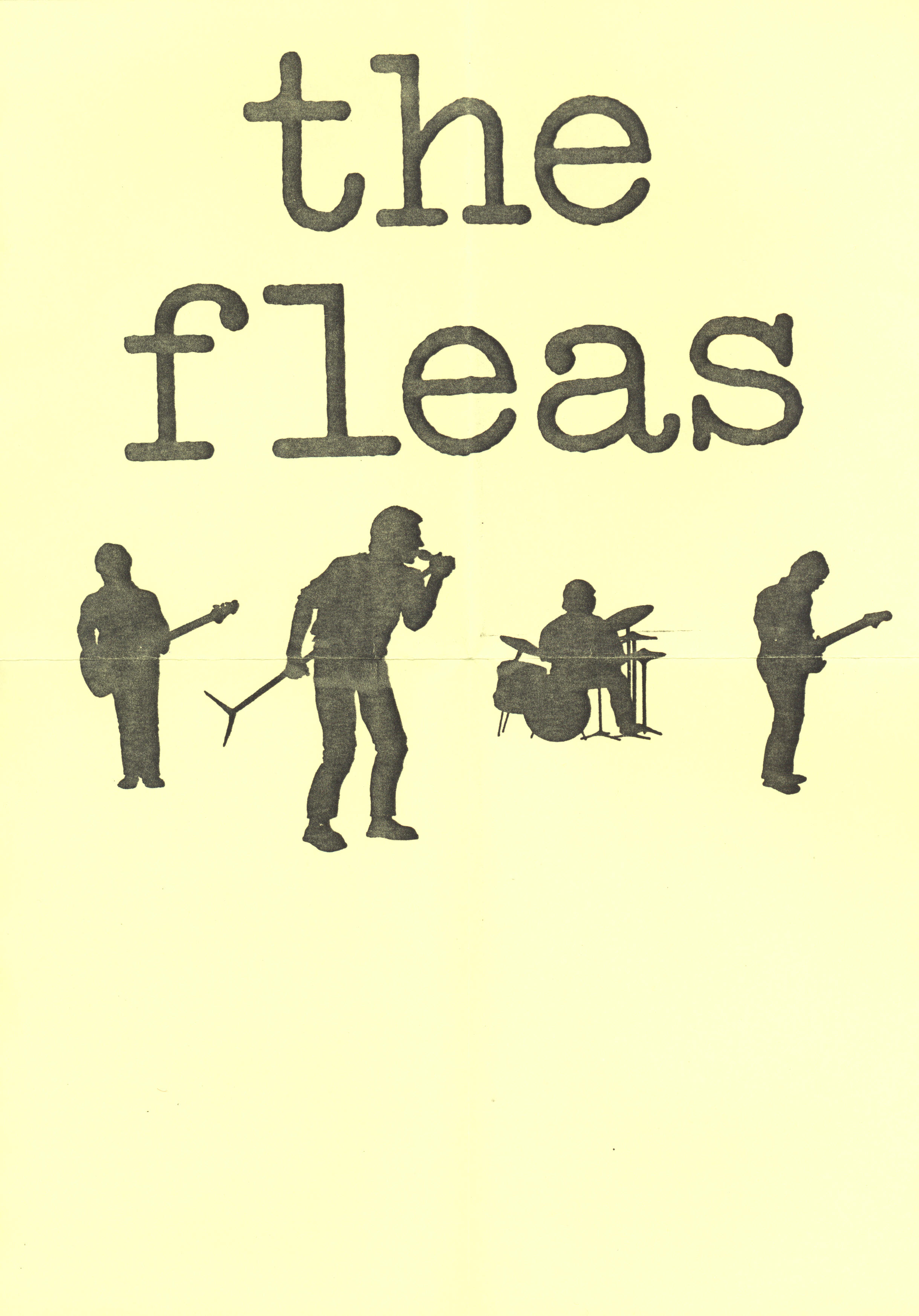 | | |
| --- | --- |
| Dave Cook - Vocals | Neil Carlson - Lead Guitar |
| Simon Walton - Drums | Jon Bloom - Bass |
'The Anal Fleas' were Dave 'Charisma' Cook (Grunts, squeaks and angst), Simon 'Sensible' Walton (Polyrhythms and overeating), Neil 'Yank Marvin' Carlson (The two left hands of the guitar) and Jon 'Two Pints' Bloom (Ace bassist dum-de-oops!). They formed (On the assumption that they could learn to play their instruments) in 1980 at Southampton University.
Their first gig, in a friends front room, was stopped by the Police but they continued to play at parties around town, garnering a cult following of those who knew 'Dave Cook', those who had a rough idea of who he was and those who just wanted to shout "Dave!", pressed together in someone's living room pretending to be drunk.
Southampton endured a brief epidemic during 1981 and up to the summer of 1982; you could of caught the 'Fleas' at the "Joiners Arms" in the town or at the University, supporting 'The Thompson Twins' and 'The Higsons' or sharing the bill with any number of local bands.
Several reunion gigs took place through the 1980's and future sonic shenanigans remain a possibility , through all members of the band now pursue non-musical careers. 'The Anal Fleas' four-track EP (Flea45) was released on their own label, 'Rectal Records', in 1982. 'Landlord', 'Go Down', 'Over the edge' were recorded in a single day at "Toucan Studios" in Hayling Island in the spring.
As well as producing, writing and performing the songs, the band members helped to design, cut, fold and paste the sleeves, as well as numbering all the 500 copies which were available for sale, mostly locally (through the band and concerts), but also via 'Rough Trade' in London.
A further 50 un-numbered copies were distributed to the media, which garnered the occasional mention, but the record was mainly targeted at their friends and supporters who came, saw and had some fun - to remind them of the days when anything was possible - even "THE ANAL FLEAS!".
The title track "Landlord" can be found on the "Bored Teenagers volume 1" compilation album.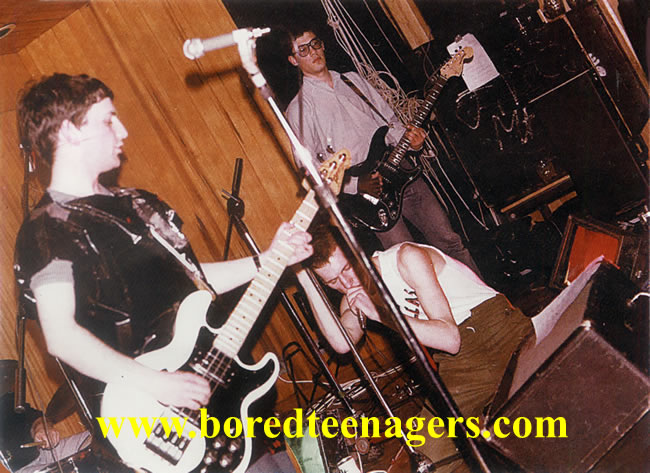 Live on stage at the 'Union Ballroom'
<<BACK TO INDEX
©Detour Records