THE CRIME

Seaham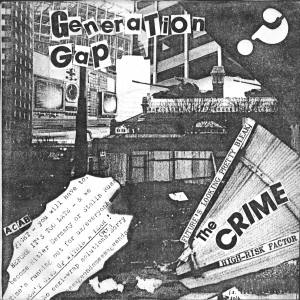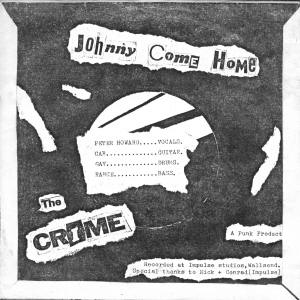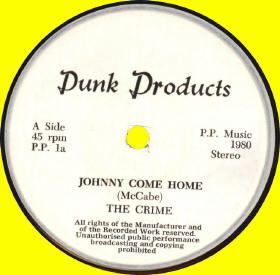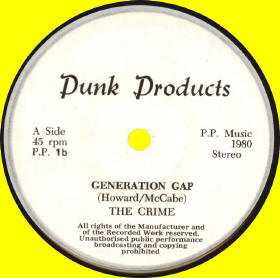 Johnny Come Home / Generation Gap
Catalogue Number - PP1
Label - Punk Product
Year Of Release - 1980
Quantity Pressed - 500
| | |
| --- | --- |
| Peter Howard - Vocals | John McCabe (aka Cab) - Guitar |
| Gav - Drums | Rance - Bass |
John McCabe
Ranse Ogg
Gav Scollen
Peter Howard
The Crime were formed in 1978 in a Coal-Mining town called Seaham where three members worked in the mining industry.
They played many gigs in the North East area.
The Sunderland area at the time had a really good gig circuit and the band played several of the better venues with the bands like 'The Angelic Upstarts', 'Toy Dolls' and 'Red Alert'.
They self-financed their one and only release which was recorded at 'Impulse Studio', Wallsend. They also appeared alongside 'The Toy Dolls', 'Red Alert', 'The Cult' (who featured an ex-member of 'Disorder'), 'Negative Throb', 24 Hours, Allergic To Cats, Rhythm Methodists, Suspects, Remnants Of Warsaw and other obscure acts on a local compilation album called "N.E.1 (The Sunderland Musicians Collective)". It was released on the 'Durham Book Centre Label' in 1981, the same label that released the debut single from 'Disorder'. 'The Crime' track that appears on this compilation is called 'R.A.F." and is not available anywhere else.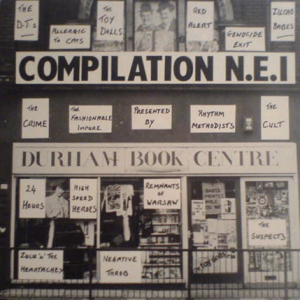 Late 1980, the band decide to split and out of the ashes "Breakout" were formed who release one single on the 'Guardian' label called "Wall Of Solitude".
Please beware that two different Bootleg / Counterfeit copies exist. Both have a crude photo copy type sleeve and looks very dark in colour. One has plain white labels while the other one has a black label with white text.
©Detour Records