DEMON PREACHER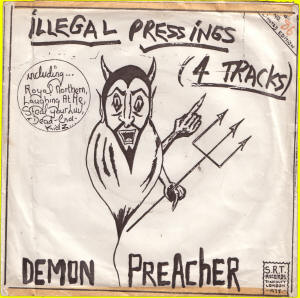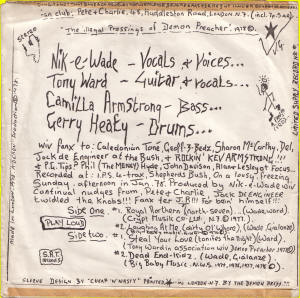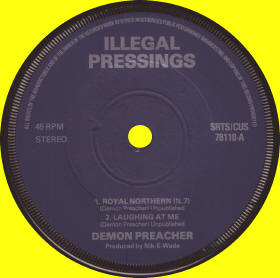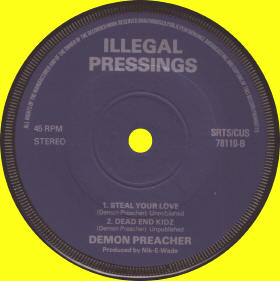 Royal Northern (North Seven) / Laughing At Me / Steal Your Love / Dead End Kidz
Catalogue Number - SRTS/CUS/78110
Label - Illegal Pressings Records
Year Of Release - 1978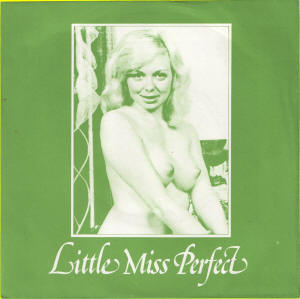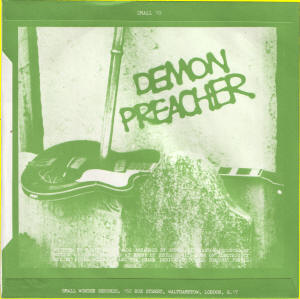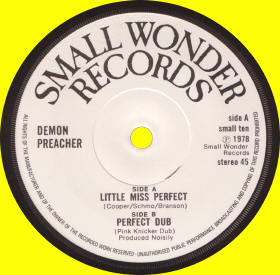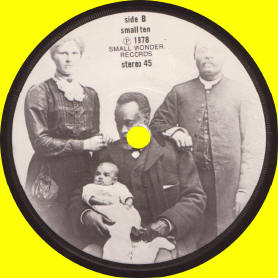 Little Miss Perfect / Perfect Dub
Catalogue Number - small ten
Label - Small Wonder Records
Year Of Release - 1978
| | |
| --- | --- |
| Nik Fiend (aka Nik Wade; vocals) | Camilla Branson (bass) |
| Joe Schmo (guitar) | Gerry Healy (drums) |
Two prime examples of great early UK Punk Rock. The band's debut is raw and in your face and summed up what was happening through-out the UK at the time. This 4-track EP is very primitive looking as all sleeves were photocopied and hand numbered. The second release is less primitive and more melodic as the band had progressed with their instruments. Plus this time they had the backing of a well established independent label who went on to release many many great unknown bands!
Then in 1980, the band shortened their name to 'The Demons' and released a single called 'Action by example' backed with 'I wish I was a dog' on the 'Crypt Music' label with a catalogue number of DEM 1.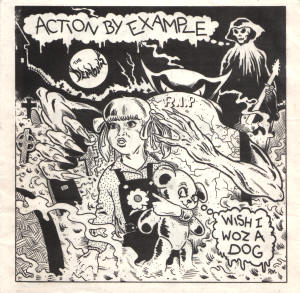 After the demise of this band, out of the ashes came 'Alien Sex Fiend' who went on to release many more records.
GERRY
NIK
TONY WARD
Visit the official 'Demon Preacher' / 'Alien Sex Fiend' Web Site.
©Detour Records