DOUBLE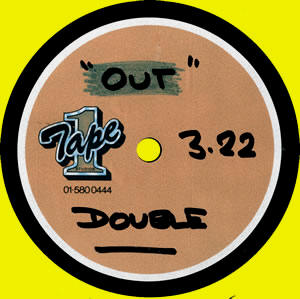 Above is a very rare unreleased one sided acetate by the band "Double". As of yet I can not find anything out about this band apart from it came from the collection of the DJ 'Mike Reid' when his assets were auction off in 2009.
The other acetates that were auctioned off with this acetate were from 1979 / 1981.
Musically it is a female fronted Powerpop band with keyboards that is very up-tempo and the interesting thing is that the track is listed as 'OUT' but it is actually a cover of 'The Boys' track 'First Time'.
Can Anyone Help further With Information?
©Detour Records