Emergency Exit

Newcastle-Upon-Tyne
Tony - Vocals
Alan Robinson - Guitar
Nigel - Guitar
Steve - Bass
Atlas - Drums
A very short lived Punk 5-Piece from Newcastle-Upon-Tyne who made their debut appearance at "Gatsby's".
Their set list included
"Vicious"

(Cover of Lou Reeds track)
"I'm Gonna See Him There"
"Emergency Exit"
"Government Charity"
"Nothing Else"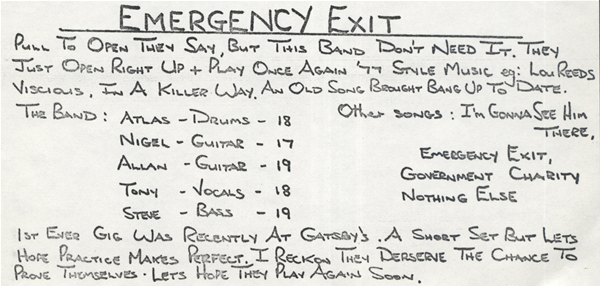 The above article appeared in the Newcastle based fanzine "Genocide" #3 from 1977.
Can anyone help any further?
©Detour Records