THE FAKES

Stirling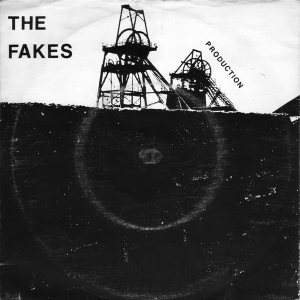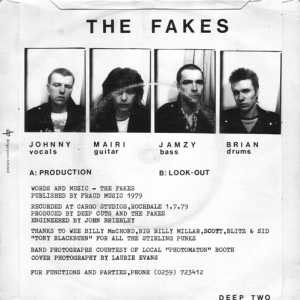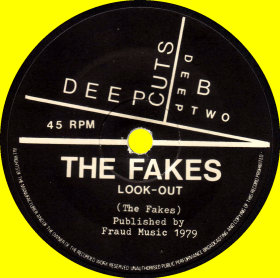 Production / Look-Out
Catalogue Number - Deep Two
Label - Deep Cuts Record Label
Year Of Release - 1979
Quantity Pressed - ????
The above release actually has two tracks on the B-Side which isn't mentioned on the label or sleeve. The A-Side run out groove states "ALL THE WRONG NOTES AT ALL THE WRONG TIMES" and the B-Side run out groove states "FAKE OFF YA KANTS".

Above is a review of the debut single by 'Jon Savage' that appeared in "Melody Maker" on 29th September 1979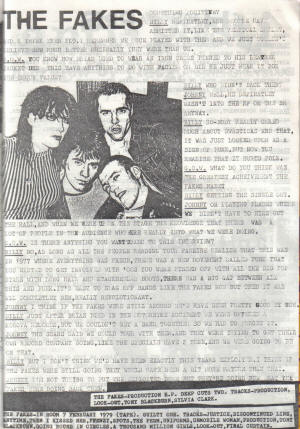 The above three page interview was done by Chris Low

for a Stirlingshire fanzine in 1980.
The above gig review appeared in the 'University of Stirling Students Newspaper' and featured the Stirlingshire punk festival from 1979.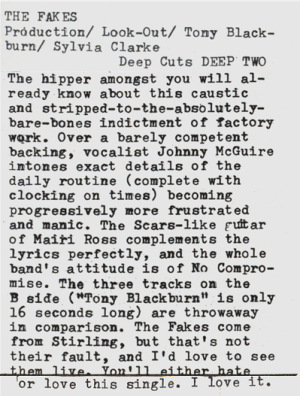 The above single review appeared the "Granite City" #9 from 1979.
Thanks to Johnny McGuire, Chris Low & Eddie Smith of Beyond the Implode.
©Detour Records