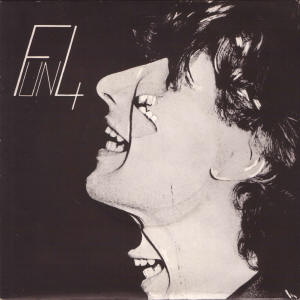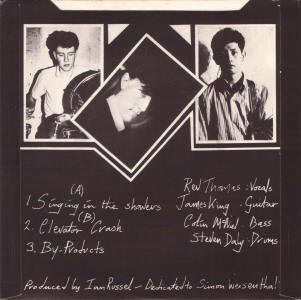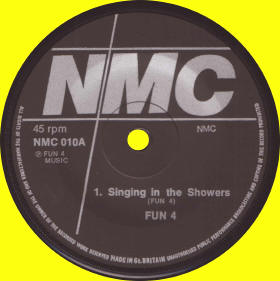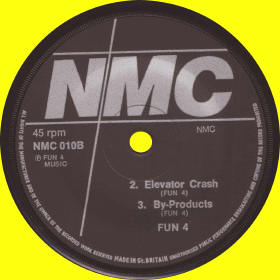 Singing In The Showers / Elevator Crash / By-Products
Catalogue Number - NMC 010
Label - NMC Records
Year Of Release - 1980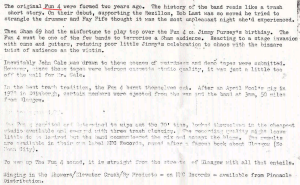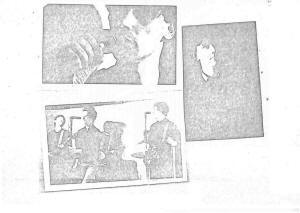 Above is the original press release for the single.
| | |
| --- | --- |
| REV VOLTING (aka REV THOMAS) - VOCALS* | JIMMY LOSER (aka JAMES KING) - GUITAR |
| COLIN ALLCARS (aka COLIN McNIEL) - BASS | STEVEN DALY - DRUMS |
Thomas McLaughlin*
Fun 4 were a early Punk band from out the suburbs of Glasgow, Scotland. The formed out of the ashes of "Rev Volting and the Backstabbers" who were from a suburb called Blackhill.
Fun 4 line up was 'Rev Volting' on vocals, the guitarist went under 'Jimmy Loser', the bassist was known as 'Colin Allcars' and the drummer used his proper name. Sadly they only released one classic self financed EP.
After the band split, their drummer Steven Daly joined the post punk band 'Orange Juice' and played on their first single "Falling and Laughing" which was released on the 'Postcard' label. 'Orange Juice' previous incarnation was 'The Nu-Sonics' and featured a young 'Edwyn Collins' the brains behind Orange Juice and gigged alongside 'Fun 4' on the Glasgow music circuit.
The other band members Colin McNiel went onto be in a band called 'The Noise Boys' for a short time before joining ex Fun 4 band member James King in the 'James King & The Lone Wolves' and 'Rev Thomas' quit the music biz.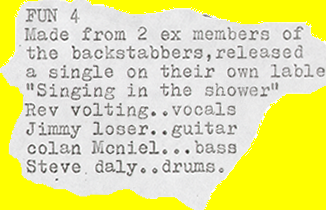 The above snippet appeared in the Glaswegian fanzine "Fumes" from April 1980.
Thanks to Alex Paraskevopoulos for the above press release.
©Detour Records