THE HAMSTERS
A bit of a mystery band that turned up and played the "Roxy Club" on the audition night on Wednesday 21st December 1977 along side "Berlin" & "Smak" (Who were pre The Unwanted) and then nothing!!!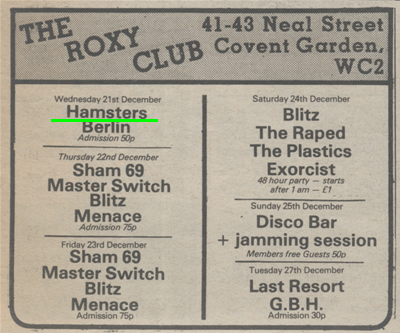 The above Gig dates for the "Roxy Club" appeared in "Sounds" on 24th December 1977.
Can anyone help anymore?
©Detour Records