| | | |
| --- | --- | --- |
| | HORRORCOMIC | |
| | |
| --- | --- |
| ROGER SEMON (aka ROGER REP) - VOCALS | FRANK TORPEY (aka FRANKIE DEAN) - GUITAR |
| RAY BROWN (aka RAY BOGHART) - BASS | C. MACKAY (aka WALLY BANTAM) - DRUMS |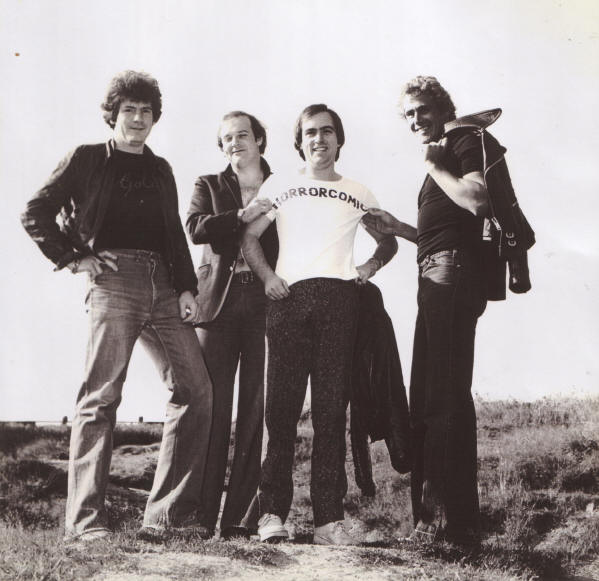 Debut Release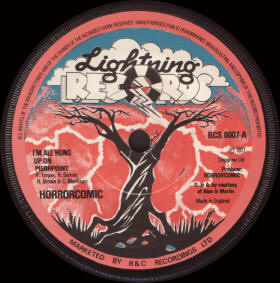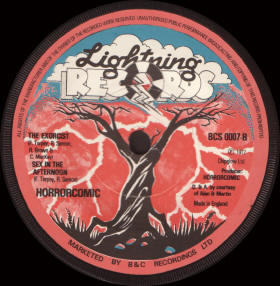 I'm All Hung Up On Pierrepoint / The Exorcist / Sex In The Afternoon
Catalogue Number - BCS 0007
Label - Lightning Records
Year Of Release - 1977
Second Release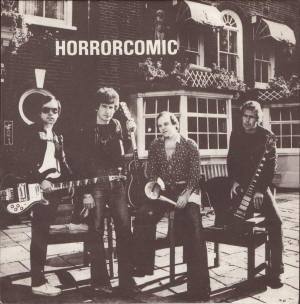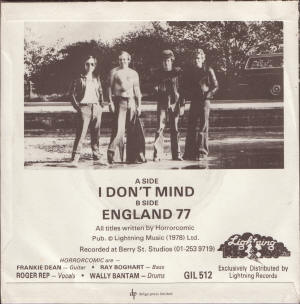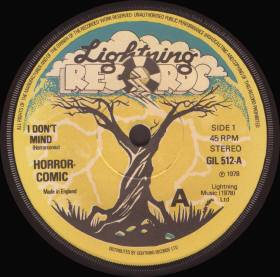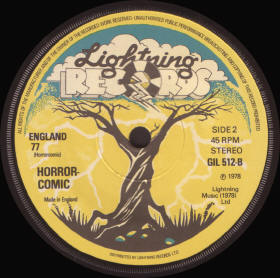 I Don't Mind / England 77
Catalogue Number - GIL 512
Label - Lightning Records
Year Of Release - 1978
Third & Final Release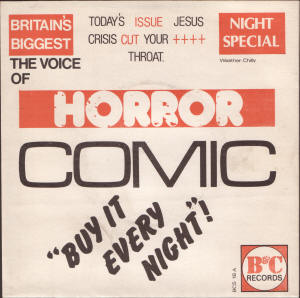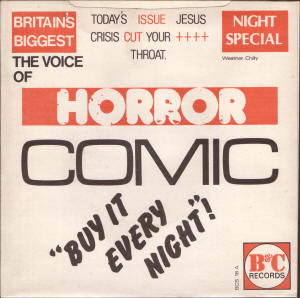 +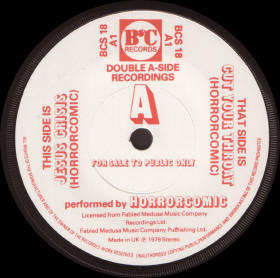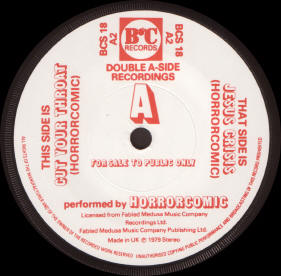 Jesus Crisis / Cut Your Throat
Catalogue Number - BCS 18
Label - B&C Records
Year Of Release - 1979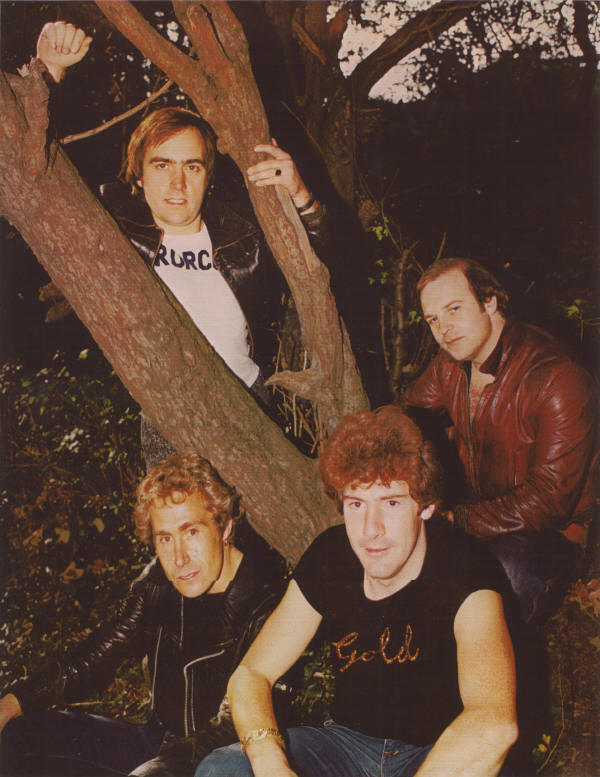 Three great Punk releases then the band disappeared and stayed unknown and a total mystery to Punk collectors worldwide. Then a rumour went around that the ex lead singer was one of the head honchos at 'Sanctuary Records'. After several phone calls and emails the story was unravelled. Roger had told me that the band had recorded an album and has stayed unreleased up to now and they were in the studio recording when they heard on the radio that 'Elvis Presley' had died!!
Horrorcomic was the normal typical Punk band as they were a lot older than most of the bands and had been in bands through-out the sixties and had played support to bands like 'The Who' & 'The Small Faces'. When Punk came out in '76 they formed 'Horrorcomic' and released 'I'm All Hung Up On Pierrepoint'. A horror type vocal and tells the story of the famous hangman. Next up was a true Punk classic 'I don't Mind' which was backed with 'England 77'. Both sides are true killers and remain Punk anthems today!!! Lastly, 'Jesus Crisis' appeared a year later and for 20 years collectors worldwide hunted for this record. The majority of collectors thought it was unreleased and became a bit of a myth. Then out of a blue, a dealer in London called us up one day a few years back and said he had found a record which was on my WANTS list. When he told me what he had found, I was gob smacked!!! and didn't really believe it until I actually had the record in my hands. When I spoke to Roger about this release, he told us that it was officially released but didn't sell that well!!!
The rest is history as they say.....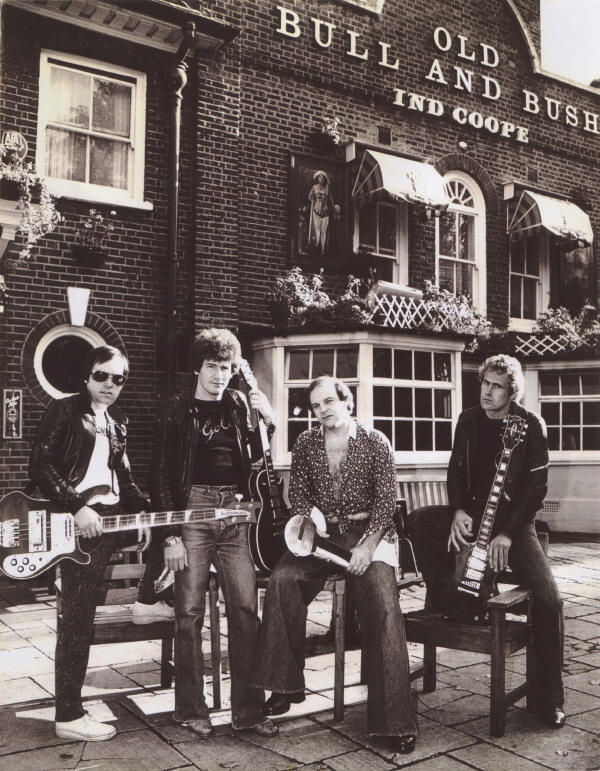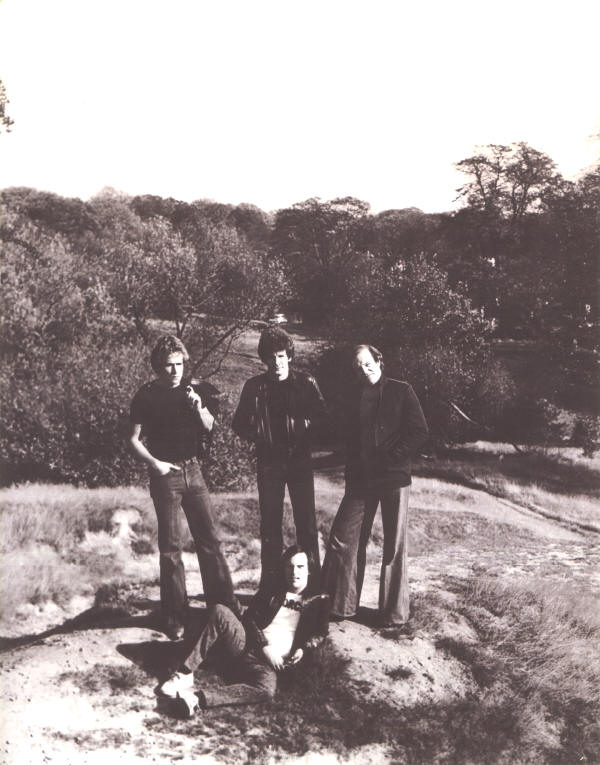 Look out for the new retrospective release that features all the bands recorded out-put including

all three singles and unreleased tracks:

CMQDD1263
Thanks goes to Roger Semon & Paul Bevoir
©Detour Records