| | |
| --- | --- |
| Ricky Lorrio (aka Baker) - Vocals | Gary Pierce (aka Piddle) - Guitar |
| Lesley ??? (aka Fritz) - Bass | Peter Reynolds - Drums |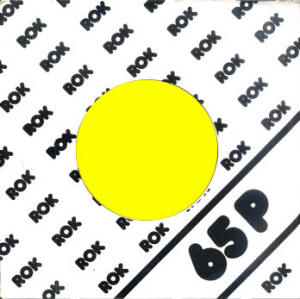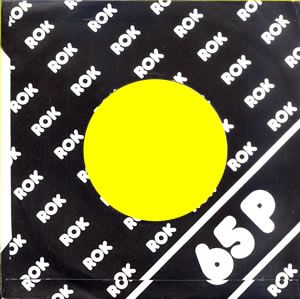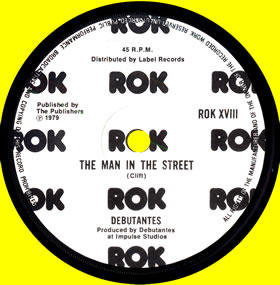 INNOCENT BYSTANDERS - Where Is Johnny / DEBUTANTES - The Man In The Street
Catalogue Number - ROX XVII / ROX XVIII
Label - Rox Records
Year Of Release - 1979
Quantity Pressed - ???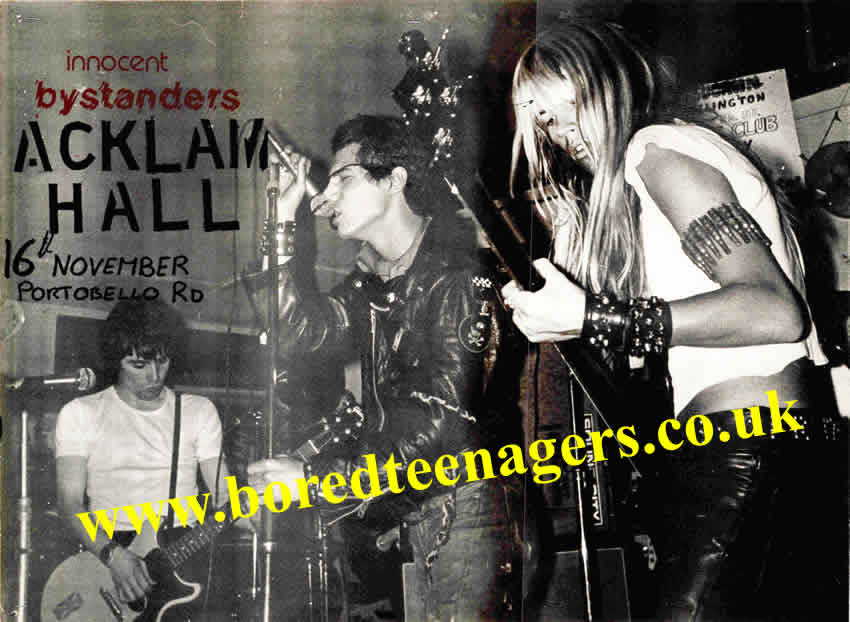 The bands last ever gig after the death of their bassist 'Fritz' on Friday 16th November 1979 that took place at the 'Acklam Hall, Portobello Road, London.
Growing up in West London in the mid-1970s, most of my friends were, Black, Irish or Jewish, and as teenagers we had nothing. It seemed like we were still living at the fag-end of the 1960s. There was no youth culture geared to us, yes we had Jimmy Savile introducing Gary Glitter on Top of the Pops, but the days of Mods and Rockers, Beatles and Rolling Stones were long gone. Any half good music was made by those 1960s stars, and what was new was progressive rock which had no relationship with youth. So, as teenagers there was nothing new for us. The 1960s dream utopia of peace and love was over and what we had, were grey skies, industrial strikes, football violence and terrorism. Yes, there was No Future for the young.
What youth Media we had was the musical press, namely NME, Sounds, and Melody Make. By the summer of 1976 the music press was talking about a band called The Sex Pistols. Who were they? Press reviews were more about the fights they had at their gigs, or what they were wearing. They looked wrong and strange, and they didn't have a record deal? Yet they were getting a lot of press, but what did they sound like? Then one hot summer Sunday evening a Granada regional TV program called So it Goes, was broadcast within London with the Sex Pistol. That was the first time I heard or saw the Pistols, little did I know at the time, but seeing them perform Anarchy in the UK live on TV, was to changed my life. I was even lucky enough to see them live on the Today show, when the world was to know of the "Filth and the Fury", of Punk Rock. Then on it was year zero for me. From 1977 onwards I saw every punk band, apart from The Sex Pistols, and slowly morphed into a Punk Rocker. But what did every Punk Rocker really want? To have their own fanzine or band, and seeing I was dyslexic, I wanted a band.
Between 1977 and 78, I went to every punk venue in London, be it the Roxy, Sunday nights at the Roundhouse, the Vortex, I saw all types of bands from the very bad ex-hippy bandwagon jumpers, to kids who could hardly play an instrument, but had loads of energy. I lived in Maida Vale, and a few bands lived in the neighborhood too, as well as Sid Vicious who came to the greengrocer's shop where I worked part time after school. Every punk wanted to have a band. By spring of 1978 I had left school, but the band bug was bugging me. My friend Peter had always wanted to play the drums, and if I couldn't play an instrument, I could try and sing. So, Peter bought a small drum kit, and I went out and bought myself a microphone. Another friend (Piddle), played guitar, so we all plotted up in my bedroom, I plugged the mic into Piddle's amp, and… 1.2.3.4! Crash! Bang! Wallop! We became a band.
Like all the best bands, we were a bunch of mates with a passion for music. Instead of going to football and fighting, we would rather be at a gig, drinking and pogo-ing. The noise of our rehearsing pissed off my neighbors, and we soon found ourselves in a damp basement on Portobello road with a door that opened directly onto the street from the pavement. Here in this West London hole, we bashed and trashed and banged away, until we had a hand full of cover versions and a few of our own songs. We did this at least twice a week, for all most a year.
By now I was spending every weekend down the Roebuck on the Kings Road. The upstairs of the pub had two/three pool tables, a small bar and a juke-box. Bands didn't play there, and the downstairs was for the old locals. But at the time, every punk in London went there. It was the Groucho club for punks and Rock-a-Billie's, Skin-heads, Road Rat Bikers, speed-freaks, mad-misfits. It was like a Mad Max bar. You went to the Roebuck on a Saturday night, got your three "blues" for a quid, drink snake-bite with blackcurrant, and after closing time, find a party to gate-crash, and now and then, got into a punch-up with the "straights" in the street. The whole Teddy boy vs Punk thing was dead by 78, but for some reason or another, we were always having street fights over nothing. One night at the Roebuck, there was a BIG fight, between a big Skinhead and a big Teddy-Boy Called Tiny. I was there and I saw the fight. It was like a John Wayne western bar brawl. Well, after that all the Punks and misfits were barred from the Roebuck, and we lost our HQ.
Throughout this time we kept on rehearsing, at least twice a week. Funny, we never had the discipline for school, but we did for making music. Our first name was, Ricky Rebel and the Revolutionaries, but soon changed to: The Innocent Bystanders.
At the time I was seeing a girl in Fulham who lived near Dawes Road. There was a record company there called The Label run by Dave Goodman, so one day I walked in and asked if they were signing up any Punk bands, to which I was told, yes! Well, kind of… What it was, they were going to put out a bunch of records, with two bands on each 45. All we had to do was go-away and record a couple of tracks, and they would release one of them as a single. So, we had a record deal, before doing a gig. We record two tracks, and the one they chose was, "Where is Johnny?" Produced by John Plain of The Boys and it was The Boys who gave us our first gig at the Moonlight Rooms in West Hampstead.
Our first gig was a success. After a year of rehearsing week in and week out it all paid off, not only were we tight, I went crazy on stage, I had no nerves at all, and that pent-up teenage energy bust out of me. We got an encore, and our best number was I wanna Be a Mercenary. The room was packed and we even got paid! There we were a gang, and now a band with a single coming out, what more could a Punk Rocker want?
We started doing a few more support gigs, either at the Rock Garden or the Moonlight Rooms, were we would regularly "blow of Stage" the headliners. We had a small following of friends and others. All was going well, apart from our bass player. He was always late for rehearsing, and never had any money to pay for the for the room hire, and to make matters worse, one Saturday afternoon we took a train back from rehearsing, a load of QPR football hooligans got on our carriage and started a fight with us. It was left to me to fight ten or so of them off, for which I got the biggest black eye I have ever had, but as the train entered Ladbroke Grove Station, one of those hooligans nicked the bass guitar! So we had a bassist sans bass. I can't remember if we had a band meeting and sacked him or if he left, but only after a few gigs, and a record coming out soon, we had no Bass player, so we placed an ad in NME for a new one.
Only one person answered the ad, so we arranged an audition with him. We were rehearsing in a place around London Bridge, when he turned up. He brought his own bass and amp (which was a good start) and his name was Fritz. He had long blonde hair, and wore a studded leather jacket, a bullet belt, and looked like a biker-punk. We played a few tunes, and he got it, and when he left we decided that as he was the only one to turn up, we would ask him to join our band.
We started rehearsing together, and because we had spent so much time working on our sets, we were very tight. We also started to do a few more cover numbers as our song writing skills weren't devolved enough. I had a friend who worked in a small four track recording studio off Tottenham Court road, and over a warm May we recorded six or seven numbers for free, but the gigs were drying up. A friend of a friend said he knew a place we could play a headline gig. All good but the gig was in Swindon, but it was our first headliner. Well Fritz could drive, so we hired a van and all piled in, and off we went to down the M4 to Swindon.
The venue was called The Greyhound pub and the friend of the friend, who booked us was the pub landlord's son, and we were to perform in a large function room that had a small stage.
There was only enough room on stage for the drums, so we had to make an extension of it using planks and beer crates. We had a support band that had something to do with Crass, and we were told that word had got out about the gig, and all the punks of Swindon were coming and even some from as far away as Bristol.
The evening started well and maybe all the punks of Swindon did turned up or they was nothing on Telly that night, but it was quite a big crowd, mainly blokes. Back then, sometimes you had QPR hooligan types turn up at a gig. They weren't there for the music but for a pint and a fight, and a few of these types had turned up at this gig, the rest were country-bumpkin-kinda-punks, with a funny accent. The support band did their thing, and it soon was time for us to play.
From our first gig we always started our set with an instrumental surf tune called Pipeline, and I didn't come on stage until it was over and say 1.2.3.4! Well, they played Pipeline and when it ended I jumped on stage. As I jumped onto the stage the planks of wood collapsed and as I fell to the floor I knocked a cymbal that flew and cracked Peter on the bridge of his nose. In blind rage his reaction was to kick his drum kit to pieces, Keith Moon style! The stage fell apart, and I was on the floor pissing myself laughing as the chaos around me little knowing there was more to come. I then got up, and we soon put the stage back together, but now a little safer for me to jump around on.
After this little break we started again. About two or three songs into our set one of the hooligan types pushed or made a pass on Fritz girlfriend, I can't remember which, but Fritz stood about six feet tall and on seeing this he leaped off the stage and hit the guy on the side of his face with the head of his Rickenbacker bass. The idiot fell to the floor, and Fritz must of hit him really hard because it cracked the neck of the bass, and he had hold it together for the rest of the night. As you could imagine the hooligan types weren't too happy with us London boys, and they all gathered around the bar, as the punks stood and pogoed around the stage digging us. Of cause we sensed something bad was going to happen, and then we heard a roar of motorcycles turn up, it was the local Biker Gang.
The Bikers walked in as we were playing and the local hooligan types gave them a wide-birth as they took over the bar. By now, we had about run out of numbers to play, but one of the Bikers came up to Fritz and said "Keep on playing mate, we like you". The kids kept on asking for Sex Pistol tunes, but I couldn't remember the words to the songs, so a kid in the audience got on stage and sang a few. By now the gig was going great, anarchistic, but fun, and then the police turned up.
The police had heard there was trouble there and as the Old Bill entered the Bikers left, leaving us with no protection, I mean who would you trust, the local Pigs or the local Bikers? I can't remember if the Police stopped the gig, but the show ended soon after they left.
After the gig we had an argument with the support band about money, and then loaded the van with our gear and we all got in the back and started our journey home. The van had to navigate out of the carpark between a high wall and the pub, but as the van left the carpark, who do you think was waiting for us? Only about twenty or thirty football hooligans! They descended on the van, and all we could hear from the inside was thuds and bangs, Fritz had the good sense to put his foot down and knock over a couple of them in doing so. All well and good, but a few miles outside of Swindon we got pulled over by the police. The hooligans had smashed all our back lights, and that is why we got the tug. We told them our story, and they took us back to the police station. Compared to the London cops, they were quite nice to us; in fact they didn't hit us once. But they wouldn't let us drive at night with no taillights, so, we had to return back to The Greyhound Pub, and sleep the night in the same place we had just played, on the same planks of wood we used as a stage.
The single "Where is Johnny" came out in August or September, and it even got played on The John Peel show. We had a new demo of our set, and we stated to look more like biker-punks than punks, even though I couldn't ride a motorbike I liked the look, and Piddle even went so far as to wear a pair of leather trousers. We had a new cover song in our set called, "I got the Rockin' Pneumonia and Boogie Woogie Flu", which went down well. So we had a look, a new set of cover and original songs, and as we always rehearsed, we were a very tight outfit. I always loved performing, so-much-so that I would sing with the Mo-Dettes on the last number in their live set, which was Twist and Shout, whenever I saw them. I was always crazy, and the band gave me a focus that school or work never could. I was in a band and I loved it.
About October we got a headline gig on a Friday night in a Pub down the Ball's Pond Road. The first one went well, and we were booked us for another. The second gig went well, and it seemed we had a small following too. After the gig, we all went our separate ways.
On the Tuesday of the next week, I called Peter to find out when our next rehearsal was, when he told me "Fritz is dead" I told him to fuck off, but he was serious. Fritz had died the night of the gig of a drug overdose. At the time, we all did a bit of speed, and maybe smoked a bit of weed, but what drug could kill you? It was heroin. Fritz was a few years older than us, and had known a more Rock and Roll crowd. The details were verge, but he went to friend's house, did some smack, and died on a sofa. He was the first, but sadly not the last person I would know to die of a heroin overdose.
Fritz's death was published in the music press, and we even had a memorial gig (which was miss-spelt as gog in Sounds) for him at the Acklam Hall under the West Way, but what do you do when you have a death in your band? We had worked so hard, and had so much fun, but a death? Sid Vicious had died in February of the same year and what did the Sex Pistols do? We were still teenagers and we'd never been confronted with a death of a friend.
I tried to keep the band together. I booked rehearsals for a new bass player, but Piddle was losing interest and when I did try and put something together, someone would bail out, or it just didn't happen. This went on for a couple of months, and by the end of the year the Innocent Bystanders were over. We were still mates, me, Peter and Piddle, but the band had finished. I still wanted to sing, and would join another band the next year. Peter went on to drum in a band with his brother, and Piddle even auditioned for Generation X, but he didn't get the gig.
All this happened over a period of less than two years, and of cause I wonder, "what if?", but that's not important. What is important is that we were there. We were young. And we had a punk Rock band. I was part of something that has never left me. In all my life, I have believed I can do it. I eventually became a DJ, and I now have a radio show and I also DJ down the 100 Club. All my ambitions have come true, and this is only because of Punk Rock. The spirit of Punk lives with me every day, for no matter how hard life gets, you must believe in yourself, and you can do it. It all starts with, 1.2.3.4!
Ricky Lorrio
| | | |
| --- | --- | --- |
| Ricky Lorrio | | Fritz |
| | | |
| | | |
| | | |
| | | |
| | | |
| | | |
| | | |
| | | |
| | | |
| | | |
| | | |
| | | |
| | | |
| | | |
| | | |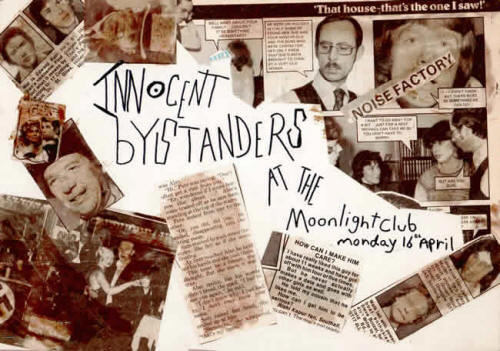 Original gig flyer from Monday 16th April 1979 which took place at Moonlight Club, West Hampstead, London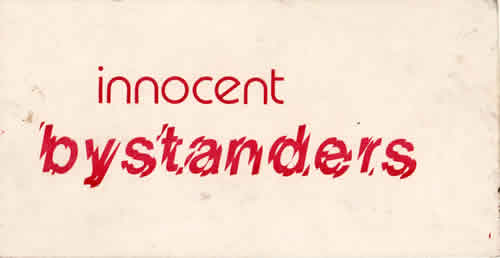 Above is an original vinyl sticker.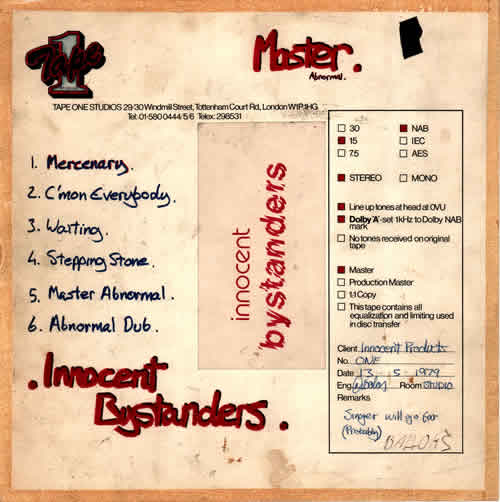 Above is the original Master Tape to the bands recordings. Check them out on the Bored Teenagers compilation series.
Thanks to Ricky Lorrio & Peter Reynolds
©Detour Records