The Ironing Boards

Carlisle
| | |
| --- | --- |
| Jeff Deaf - Vocals | Norman Fright - Guitar |
| Morbid Electrician - Bass | Paul Makar - Drums |
Jeff Deaf
Paul Makar
Norman Fright
Morbid Electrician

Formed not long after leaving school in 1977 we practiced hard for a few months before playing our first gig at Double Up with Switch in late 1977. When we played our show stopper "Elvis Presley's Dead" Switch grabbed there gear and left vowing to never play with us again.

More gigs followed with Skidmarx and Switch who had a change of heart after "Elvis Presley's Dead " became " Northern Souls Dead" which was about a infamous night at Wigan Casino when a mass brawl occurred outside with us in attendance.

After support slots with V2 and The Gang Of Four we headlined ourselves at Micks Club Carlisle and also around the county and recorded some demos at Jimmy Henshaw of The V. I. P.s studio.
After guitarist Norman Fright left to move to London we changed name to The Toolbox Murderers and had a song released on the 8 from 80 compilation EP before splitting later that year.

Norman Fright
Jeff Deaf
Morbid Electrician
Paul Makar
Jeff Deaf
Norman Fright
Morbid Electrician
Paul Makar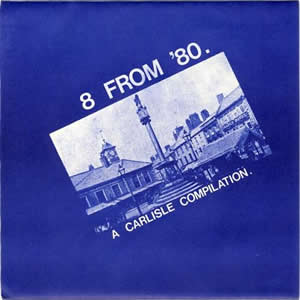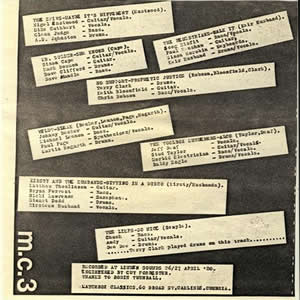 Norman Fright
Paul Makar
Morbid Electrician
Jeff Deaf
2007
Thanks to Jeff Smith
©Detour Records