Le Mat

Southend-On-Sea, Essex
Gary Simpson - Vocals

Pete Helmer - Guitar

Paul Helmer - Bass

Mark Mifsud Bonnici -

Violin, Keyboards

Savatore Ramondo - Drums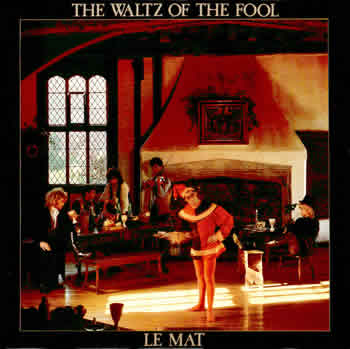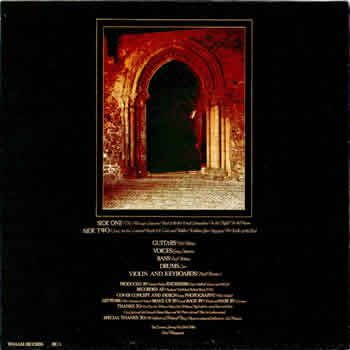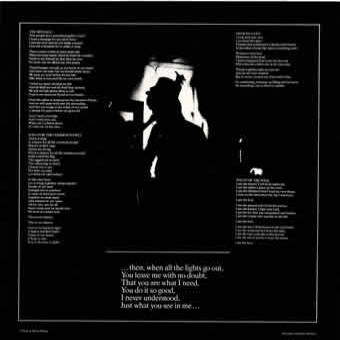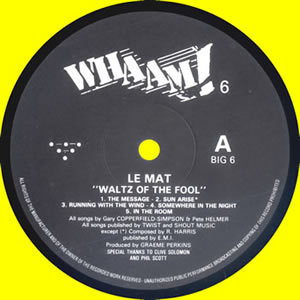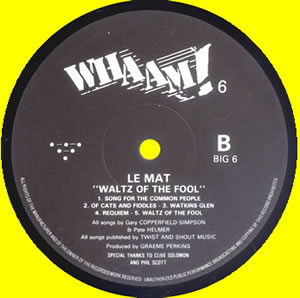 The Waltz Of The Fool LP
Side 1
The Message / Sun Arise / Run With The Wind / Somewhere In The Night / In The Room
Side 2
Song For The Common People / Of Cats And Fiddles / Watkins Glen / Requiem / The Waltz Of The Fool
Catalogue Number - BIG 6
Label - Whaam! Records
Year Of Release - 1983
Any band I guess has something Protean about it, in that it can be all things to all men. Each member of the band and every person who experiences it at any level are able to make what they want of it. Then over time, particularly after it has ceased to function as a unit, all those affected by it, or were part of it, will possess their own personal and particular memories of said band.
I wrote the words above in October 2010 as part of the sleeve notes for The Leepers album, Back in the Day. Reading it back as I write this, I am struck by how true I still believe it to be.
Therefore any lapses of memory or mistakes herein are entirely my own.
Le Mat was the bastard child of The Leepers. Born of the dissatisfaction with the scene we had previously loved. Because we had our roots in Mod and appropriated the dress of the Stones or the Byrds circa 67, I guess looking back, it was only natural that we got shovelled into the new psychedelia hole.
But we were really running away from "all that". It's just that nobody else noticed. Nobody that is, except us.
The line-up had remained the same but with the addition of violin and keys. We had been exploring and experimenting with other sounds, including folk music and darker, more personal influences. Alice Cooper, The Patti Smith Group. Infused with this were books by Dickens, Crowley and other strange and esoteric tomes. All this juxtaposed against strange folk images – the crow-man, the fool, green-men and circus, sideshow freaks.
The feel was dark, brooding - gloomy. We we're developing a unique sound at last. The songs were of revolution and sad, unrequited love – the lover always out of reach or invisible. No longer were we reliant on the popular mores of a particular scene. Or so we thought.
We looked like the Artful Dodger's wicked uncles who eschewed the need for laundries. The stage was draped with tattered flags of grey rags and misted with acrid smoke. Live, it was a powerhouse show. Discordant and chaotic, somehow it just seemed to hang together well.
The name came from the bottom of the Tarot pack. Le Mat is the fool – he has no number and is not associated with any other card. He represents unlimited potential, creative force and the beginning of a journey. At the time, none of this seemed ironic.
Kerrang magazine, although ostensibly a Metal publication, loved us. Malcolm Dome it's most famous writer and all round good egg, gave our sound its own name. Malcolm had started covering a phenomenon in British music, Neo-Progressive Rock. This featured bands like Pallas and Marillion (Fish came a few times to our residency gigs at the Marquee). Malcom had initially called this "movement" Pomp-Rock before settling on Neo-Progressive. He is also widely credited for the term Thrash-Metal - and when he wrote about us, he called our show Goth-Rock.
Much later he was quoted as saying "before there was Emo there was Goth – and before there was Goth there was Le Mat".
Our following was legendary. Wherever we played, coaches from our home town (Southend) would roll up packed to the gunwales with Le Mat fans. There are still a few who, when together will eulogise about the London Dungeon gig.
We did a set of demos for EMI. They wanted us to release Sun Arise as a "big Adam and the Ants style single" according to their slimy "um and er" man. That definitely wasn't for us. Eventually we were offered the opportunity to record an independent album for Whaam! Records.
So, with limited time and a tiny budget we headed to The Producers Workshop, a tiny studio in Chelsea.
This then is the fruit of those eight or so days spent underground in a cramped and sweaty carpet walled box. With no time for lots of overdubs or fancy twiddling, the sound is pretty raw and at times a little thin, but, like The Leepers album, again at times I believe there are still moments of brilliance. The acoustic solo on Somewhere in the Night, the bass run in Running with the Wind and perhaps the middle eight in Of Cats and Fiddles all still work as far as I'm concerned.
But what really sums the whole thing up for me, is the absolute audacity of making the title track a waltz…….
Gary Simpson (May 2017)
©Detour Records