THE LIVING DAYLIGHTS

Exeter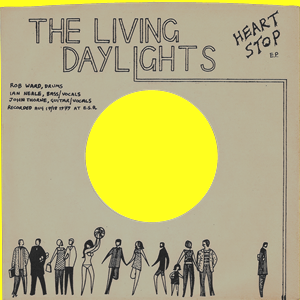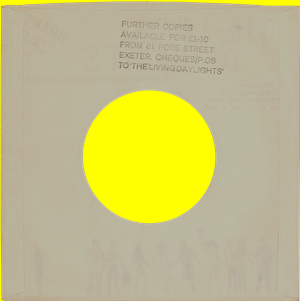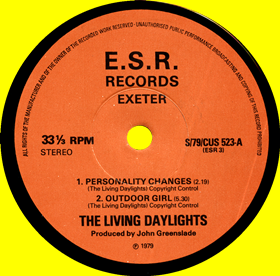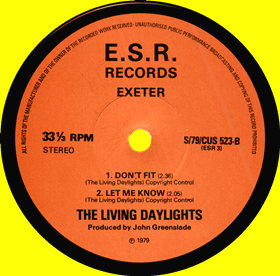 "HEART STOP" EP
Personality Changes / Outdoor Girl / Don't Fit / Let Me Know
Catalogue Number - S/79/CUS 523 (ESR 3)
Label - E.S.R. Records
Year Of Release - 1979
Quantity Pressed - 1000
John Thorne - Vocals & Guitar
Ian Neale - Bass & Vocals
Rob Ward - Drums
Ian and I formed The Living Daylights in September 1978 whilst we were taking our 'A' Levels and Rob was working in a clothes shop. We were originally all in the same year at school.
A year previously the most memorable period of my adolescence began when my limited musical ability and ownership of a Jap guitar got me a: an invitation to join the school punk band ('The Damage'), and b: on the radar of my mate's younger sister.
Having been cleansed of any residual long hair and flares by the first wave of punk it was time to form a proper band. Rob learned drums because we asked him to (His additional qualifications were a dad who ran a pub where we could practice and a job, so could afford a kit) and Ian (who played a bit of guitar) picked up the Bass in a couple of months. I wrote most of the songs, on average two and a half minutes long and 5 chords. The main inspirations were The Buzzcocks, The Police, The Beatles and Brill building pop like Neil Sedaka & Carole King. We played fast and sang two part harmonies. Our first gig was at the legendary 'Routes' club in Exeter in December '78
We sent John Peel a scruffy cassette and he wrote a nice letter back suggesting we try and scrape some cash together to make an EP. This we duly did in the following year. It cost about £600 to do and I made my share painting offices for a Quarry company.
Our EP was poorly produced by the knobhead who owned the studio. 'Personality Changes' and 'Let Me Know' give a fair idea of what we were like live but sound a bit thin. 'Outdoor Girl' suffered the most at the hands of the 'producer'. The song played live was an atmospheric mash of Help! and the Beach Boys' 'Do it Again' unfortunately it just sounds weedy on the record; and Don't Fit was a failed attempt at Marc Bolan meets Elvis Costello.
We sold some locally, and a few boxes to Rough Trade. About 200 sat in my parents attic for 20 years before being sold to the Japanese collectors market. Last year Record Collector magazine listed it as one of the top 50 collectible Punk/New wave 7" - last I heard it was fetching £40-50 for a good copy.
The band fizzled out in 1980 by which time my musical direction was veering towards Joy Division, Magazine and Echo and The Bunnymen (with a bit of light relief from ABC).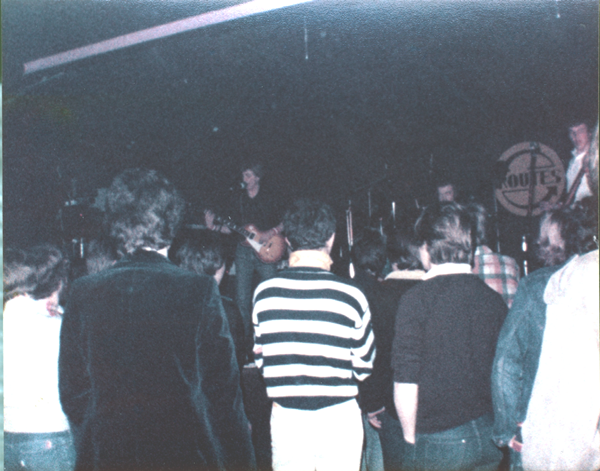 Live at "Routes", Exeter on Thursday 21st December 1978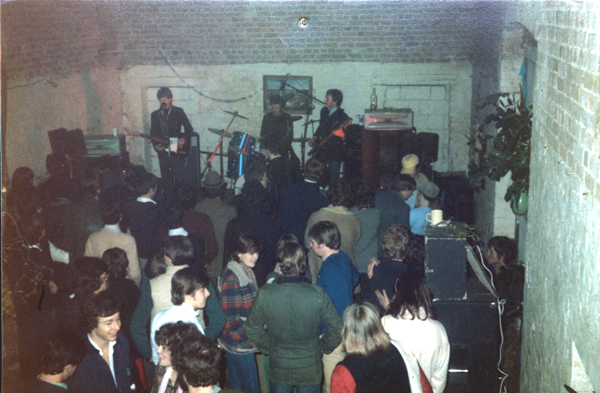 Live at "The Barn", Deer Park Farm, Honiton, Christmas 1979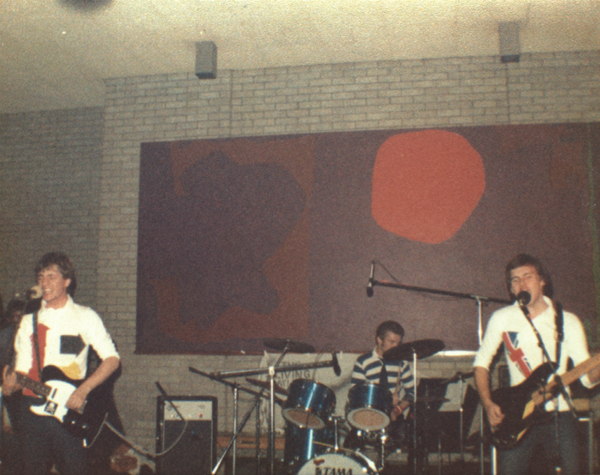 Live at 'The Pit' Cornwall House, Exeter University June 1979
John Thorne
Rob Ward
Ian Neale
In the bands practice room in December 1979 which was the upstairs function room of "Winston's", a pub in the centre of Exeter.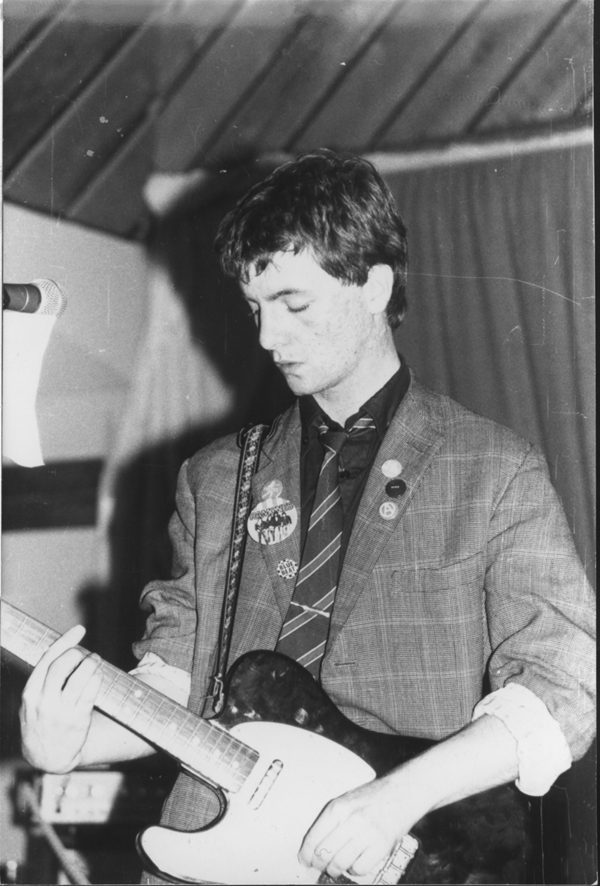 John Thorne
Live at 'Oxford Polytechnic Bar', March 1980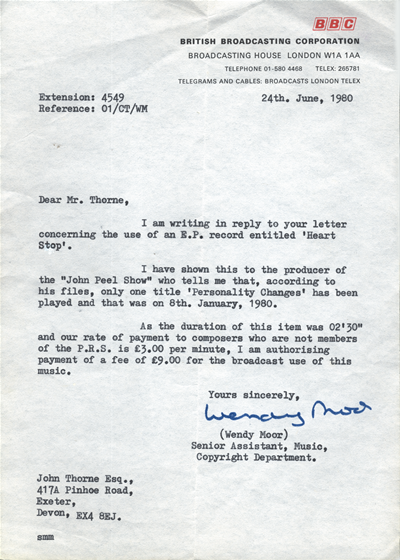 Above is an original letter from the "BBC" informing the band that John Peel has only played one track from their EP
Thanks to 'John Thornton' & 'James Petter'
©Detour Records