Debut Release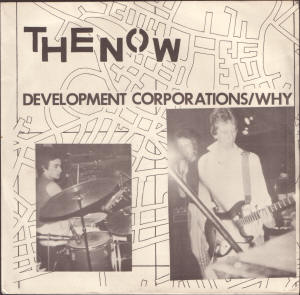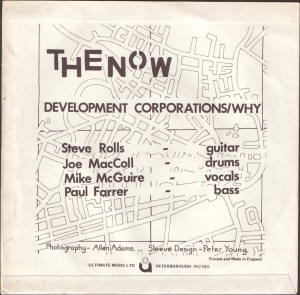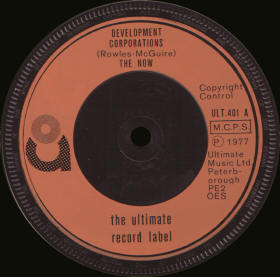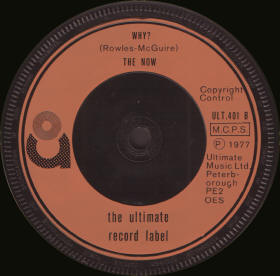 Development Corporations / Why?
Catalogue Number - ULT.401
Label - The Ultimate Record Label
Year Of Release - 1977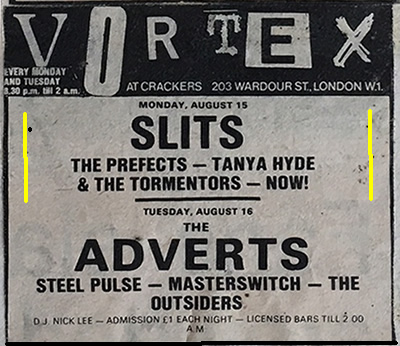 The above Gig date is for Monday 15th August 1977 at the 'Vortex', London, W1. for 'The Slits', 'The Prefects', 'Tanya Hyde & The Tormentors' & 'The Now'. 'The Now' never turned up and were replaced by 'Dick Envy'.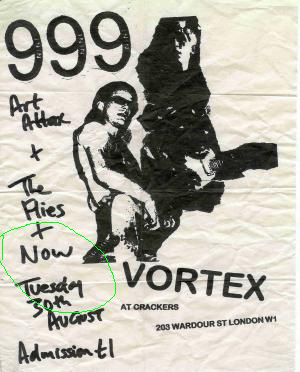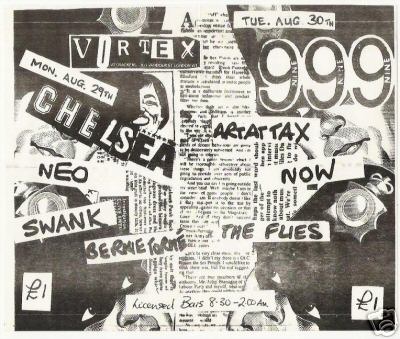 Above is an original 25.5cm x 20.5cm flyer for gigs at the Vortex on Monday 29th and Tuesday 30th of August 1977. The Monday features appearances from Chelsea, Neo, Swank and Bernie Torme. The Tuesday had 999, Art Attax, Now and The Flies.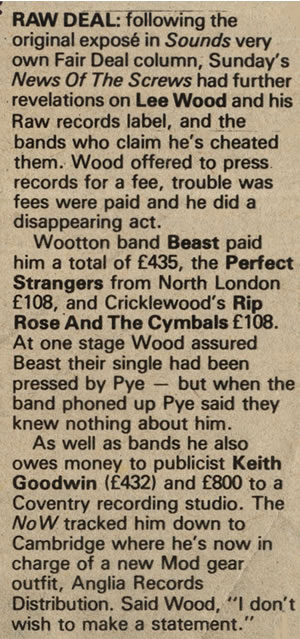 ABOVE IS AN ORIGINAL SNIPPET FROM THE TIME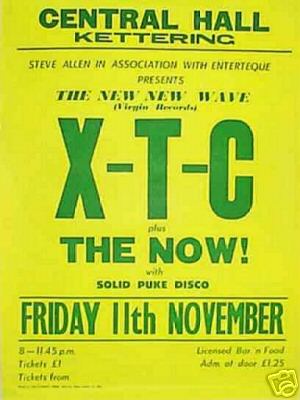 The above gig poster for 'XTC' & The Now' from Friday 11th November 1977 at the 'Central Hall', Kettering.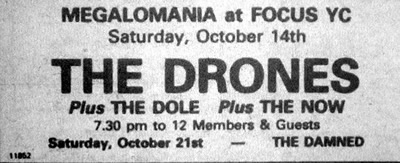 'The Drones', 'The Dole & 'The Now' live at "The Focus Club", Dogsthorpe, Peterborough on Saturday 14th October 1978.
©Detour Records