THE PREFECTS

From Birmingham

| | |
| --- | --- |
| ALAN APPERLEY - GUITAR | PAUL APPERLEY - DRUMS |
| ROBERT LLOYD - VOCALS | GRAHAM BLUNT - BASS |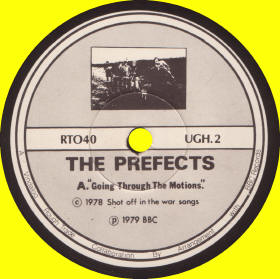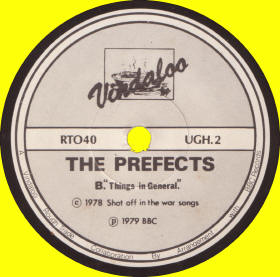 Going Through The Motions / Things In General
Catalogue Number - UGH. 2
Label - Vindaloo Records / Rough Trade Records
Year Of Release - 1980
Quantity Pressed - 1000?
Acetate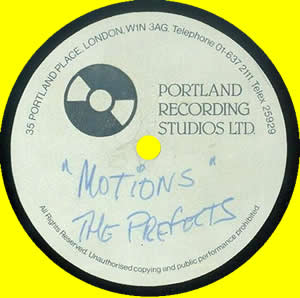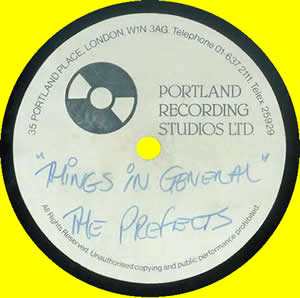 Above is the Original 7" acetate to the bands only release
The above was the original line up but through out the bands three year career they would see members leave and new members join. In 1978 the band were asked to do a John Peel session. The line up then consisted of 'Alan Apperley' still on guitar, 'Robert Lloyd' still on vocals, 'Graham Blunt' (aka 'Ted Ward') on Bass. but were joined by 'Joe Motivator' on Guitar and a Adrian Moran on Drums.
This session took place on 21st August 1978 and the band recorded 'Things in General', 'Escort Girls', 'The Bristol Road Leads to Dachau' & 'Agony Column'. The opening track ended up on the B-Side to the bands only single.
Then on 15th May 1979, they were asked back to do a second session for John Peel. This time the band also included 'Eamon Duffy' on Bass and 'David Twist' & 'Andy Burchell' on Drums plus they added a Sax player in the name of 'Dave Whitton'. This time they recorded 'Going Through The Motions', 'Faults', 'Total Look' & 'Barbarellas'. The opening track ended up as the A-Side to the bands single that was released the following year in June.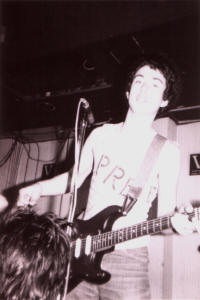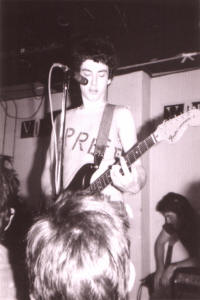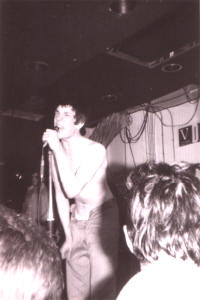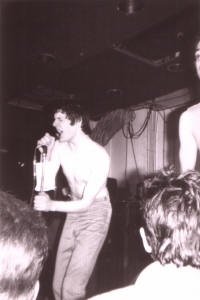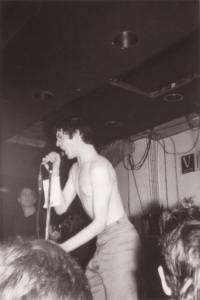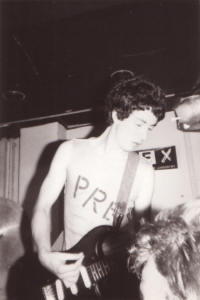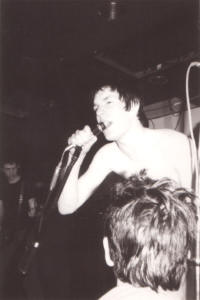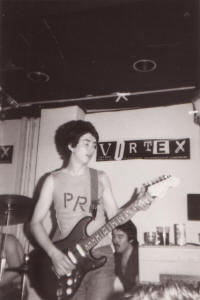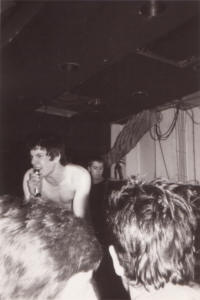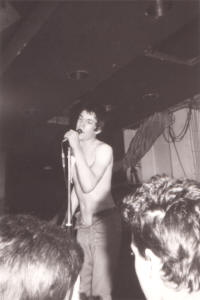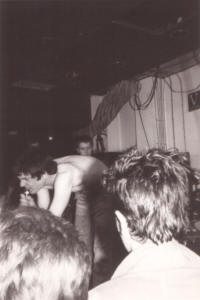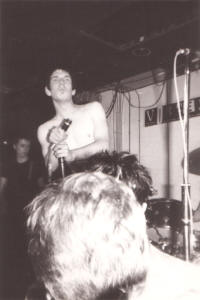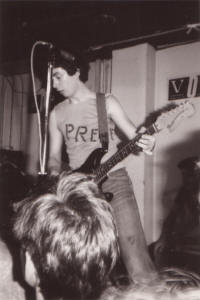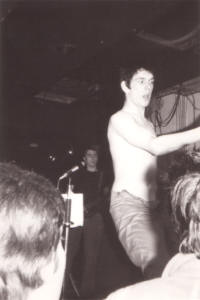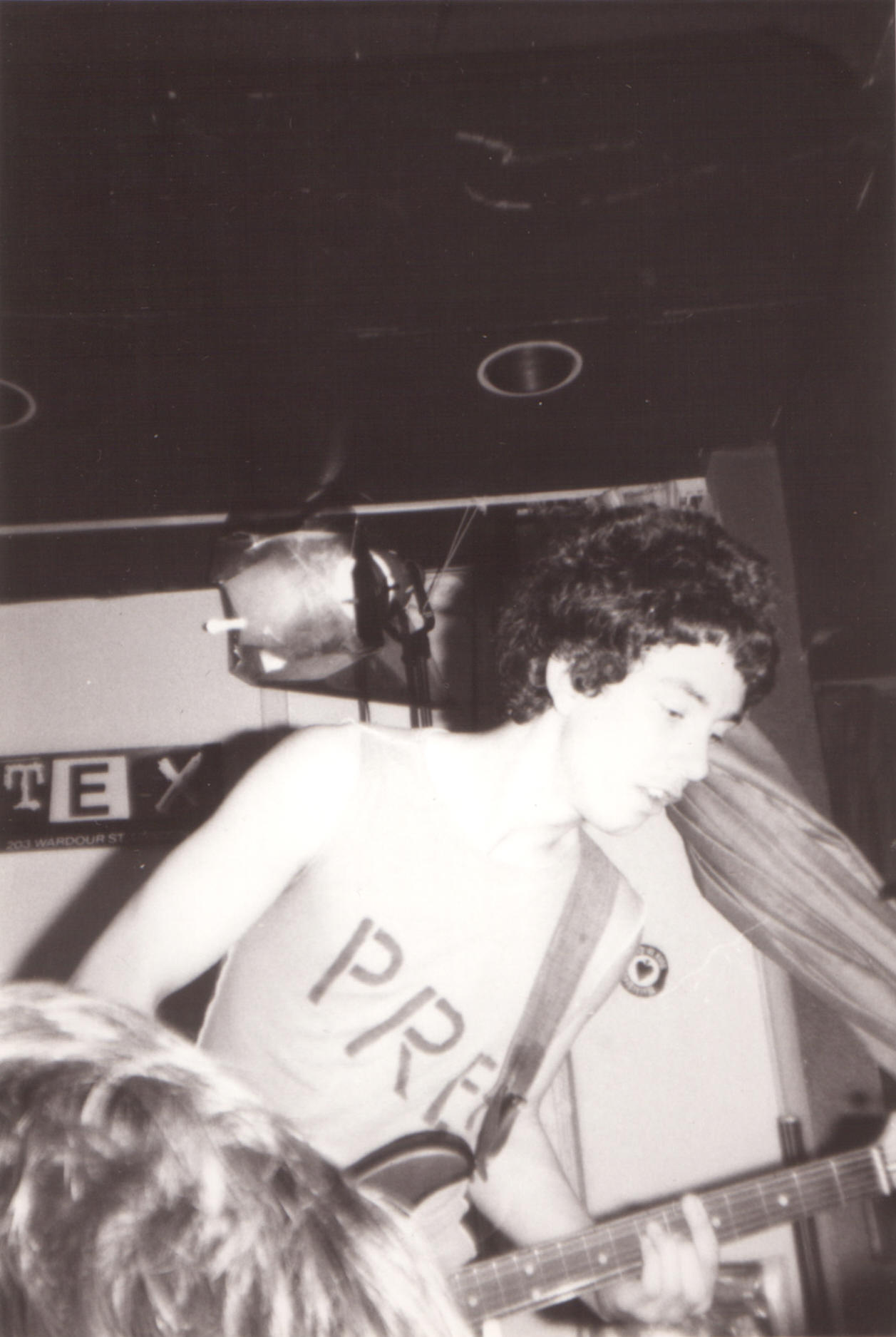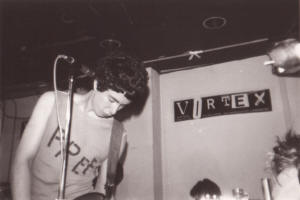 The above sixteen photos were taken by Allen Adams of 'The Blanks' at the "Vortex" on 15.08.77. First on were 'The Now' but for some reason they didn't play but were replaced by 'Dick Envy', next up were 'Tanya Hyde & the Tormentors', then 'The Prefects' and the main attraction were 'The Slits'.
©Detour Records