York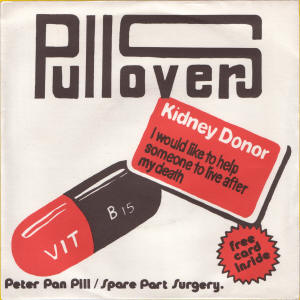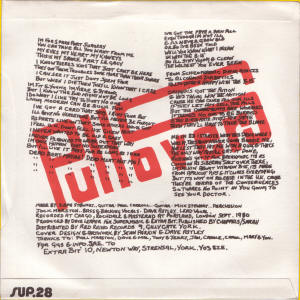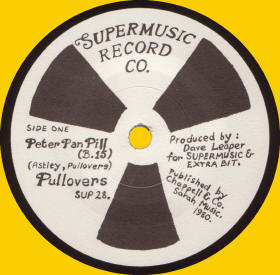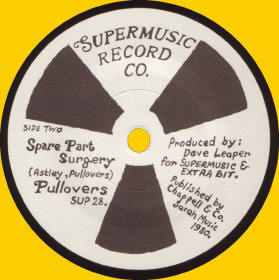 Peter Pan Pill / Spare Part Surgery
Catalogue Number - SUP.28
Label - Supermusic Record Co.
Year Of Release - 1980
ZEPH STEWART - GUITAR
PAUL CARROLL - GUITAR
MICK STEWART - DRUMS
DAVE ASTLEY - LEAD VOCALS
JOCK MARSTON - BASS & BACKING VOCALS
A York based Power-Pop combo which was a bit of a super group really. Made up from the two Stewart brothers, 'Mick' & 'Zeph Stewart'. 'Zeph' was none other than 'Dave Stewart' the ex guitarist of 'Cyanide'. This was not the same Dave Stewart of the Eurythmics fame! 'Jock Marston' was out of 'Sema 4' and Dave Astley's brother was Nev, a well known photographer who took a lot of the early York bands photos at the time and more recently worked on the "Peppa Pig" and 'Ben & Holly' children's television programs and 'Paul Carroll made up this quintet.'.
This was the bands one and only single. After the break up, Zeph (Dave) Stewart went onto be in a band called 'Maineeaxe' who were part of the New Wave of British Heavy Metal scene.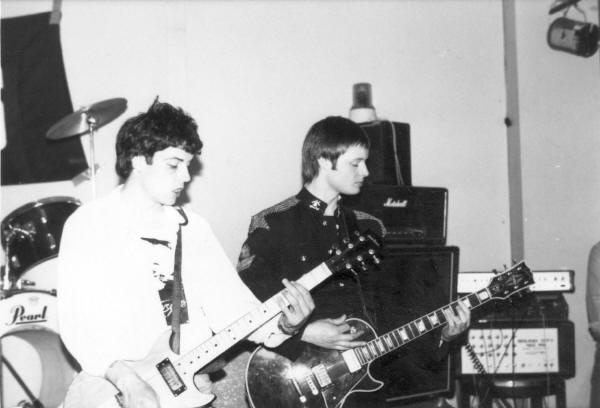 Paul Carroll & Zeph Stewart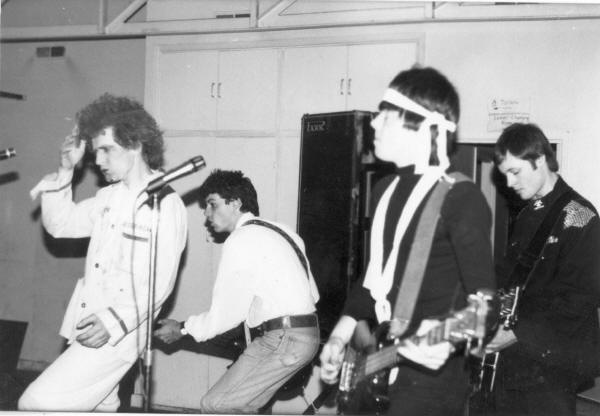 Dave Astley, Paul Carroll, Jock Marston & Zeph Stewart
from 1980.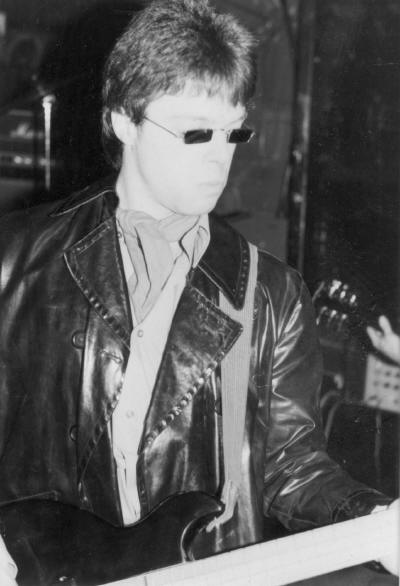 Jock Marston
A special thanks goes to Paul Carroll for the above photos.
©Detour Records