THE REPORTERS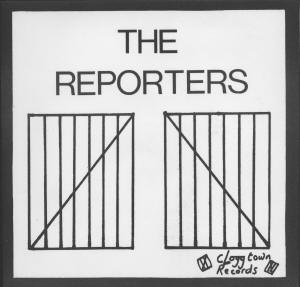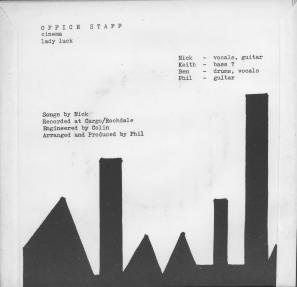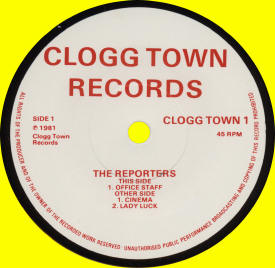 Office Staff / Cinema / Lady Luck
Catalogue Number - CLOGG TOWN 1
Label - Clogg Town Records
Year Of Release - 1981
Quantity Pressed - 500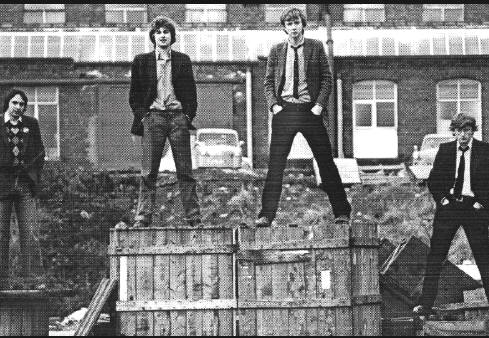 | | |
| --- | --- |
| Nick Jackson - Vocals | Phil Abram - Lead Guitar |
| Ben Jackson - Drums | Keith Rigby - Bass Guitar |
'The Reporters' launched themselves as a band in the Bolton area in 1980, at the end of the Punk era.
While many bands opted to move towards 'New Romanticism' 'The Reporters' were content to continue with their driving Punk-influenced fast Pop sound.
They went to school together in Tarleton (between Southport and Preston), but were only formed when singer / songwriter 'Nick Jackson' moved to Bolton with his brother 'Ben', who played drums. 'Phil Abram' played lead guitar and 'Keith Rigby' was the bassist.
The title track from the debut EP 'Office Staff' was one of the first tracks that 'Nick' actually wrote for the band. Interest in the band was limited, but they had a brief moment of glory when 'John Peel' played the B-Side track 'Cinema' on his show.
Nick Jackson

2001
©Detour Records