| | | |
| --- | --- | --- |
| | THE SKUNKS | |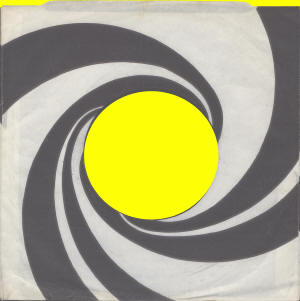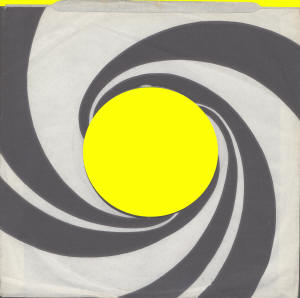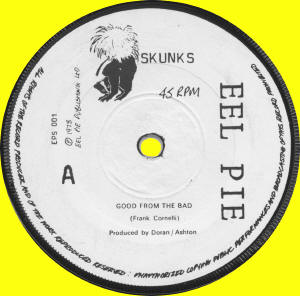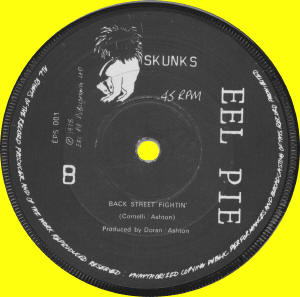 Good From The Bad / Back Street Fightin'
Catalogue Number - EPS 001
Label - Eel Pie Records
Year Of Release - 1978
Quantity Pressed - 2000
The Skunks started their short life as 'The Murderers' then 'The Anarchists' then 'Dole Q' (after being told to tone down the name by a lady that asked them to do a gig at Battersea Town Hall). Dole Q were no strangers to the Punk circuit (even though 2 of the members were only 15 years old) as they played support to many of the bigger names on the gig circuit as well as the famous 'Roxy Club'. Original singer Colin Ward left the band, saying he was uncomfortable with the amount of success the band was having as he originally intended it to be 'a laugh'. The band then re-named themselves 'The Skunks' after Siouxsie Sioux had slagged off the name 'Dole Q' in the NME and they went on to support the likes of XTC at the 100 Club, The Police at the Vortex and The Buzzcocks at Manchester Free Trade Hall.
The group became famous for their great live shows, which featured the band dressed in black and white, and even sporting white 'skunk' streaks in their black hair. These streaks were made from flour which meant that by the end of a hot, sweaty gig, it was all one big gooey mess!
It was while the band were supporting 'Generation X' at the Vortex Club that they were spotted by none other than Pete Townshend and Keith Moon of 'The Who'. Impressed with what they saw, they took The Skunks onto their 'Eel Pie' label and pressed their one and only single 'Good from the Bad / Back Street Fighting' in a quantity of 2000 copies. The single got airplay from John Peel, and after that they moved onto 'Cobra Records' (a subsidiary of EMI) and released 'Motions' and then 'Lucy', but by this time they had been re-named (again!) as 'Craze' and had moved away from the Punk / New Wave sound.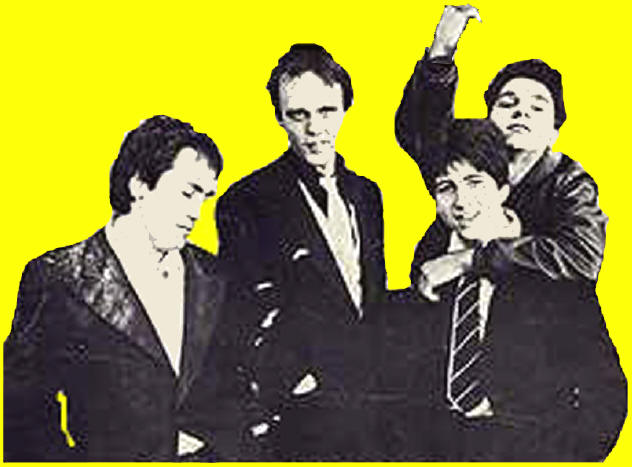 | | |
| --- | --- |
| Gerry Lambe - Guitar | Franco Cornelli - Guitar |
| Hugh Ashton - Bass | Pete Sturgeon - Drums |

The above snippet complete with misspelling of the bands name appeared in "Sounds" on 17th September 1977.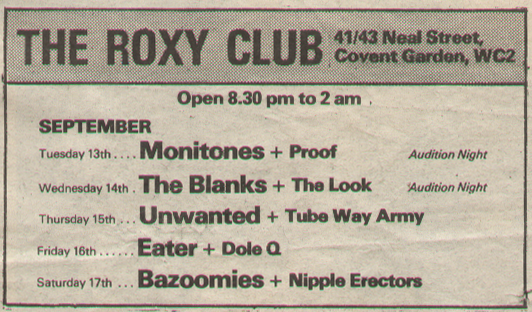 The above gig date appeared in "Sounds" and is from 17th September 1977.
| | | |
| --- | --- | --- |
| | | The above snippet at the 24 hours Punk festival at "Nikkers", Keighley appeared in "Sounds" on 24th December 1977. |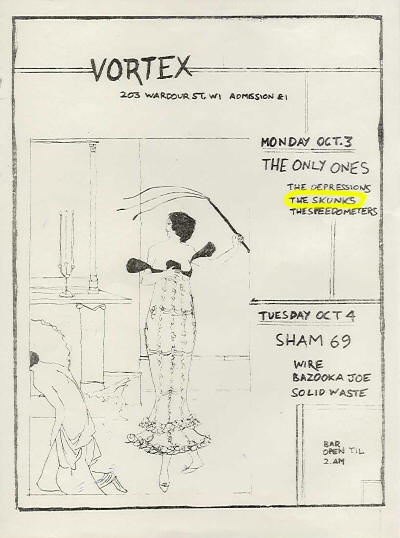 Above is an original A5 gig flyer for when 'The Skunks' supported 'The Only Ones' at

the "VORTEX" on Monday 3rd October 1977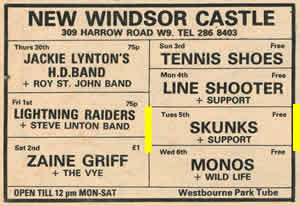 The above gig advert for 'The Skunks' at the 'New Windsor Castle', London is for Tuesday 5th December 1978.
Thanks to Bruce Rogers & the Bombsite Crew
©Detour Records