STARSHIP

Guildford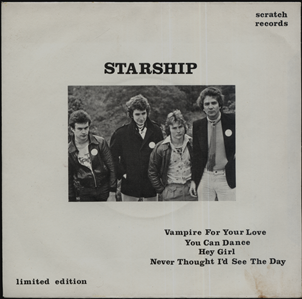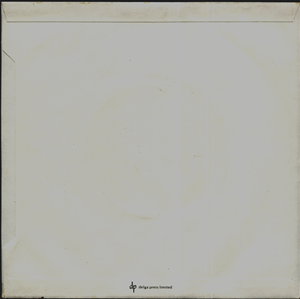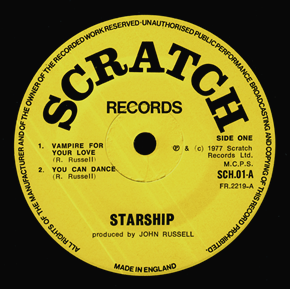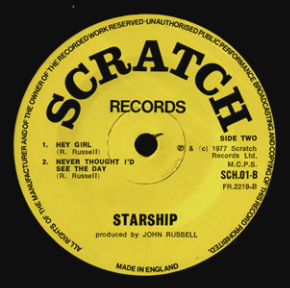 Vampire For Your Love / You Can Dance / Hey Girl / Never Thought I'd See The Day
Catalogue Number - SCH.01
Label - Scratch Records
Year Of Release - 1977
Quantity Pressed - 500
| | |
| --- | --- |
| Robert Russell - Guitar & Vocals | John Russell - Guitar & Vocals |
| Steve Smith - Bass | Mick Winter - Drums |
A very rare 4 track EP that was released on the bands own "Scratch Records" label in April 1977 after being recorded at "The Stoke Hotel" in August 1976 on a 2 track machine.
After the release of this single, Mick Winter decided to leave and was replaced by 'Steve Bye'. The band carried on for a few more months before calling it a day.
Robert Russell would go onto join "Whirlwind".
Steve Smith would end up in "The Vapors".
Steve Bye went onto join 'The Jetz' and then 'The Physicals'
Thanks to Steve Smith for the above info.
©Detour Records