Aylesbury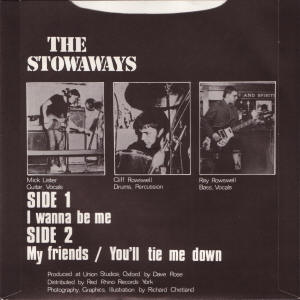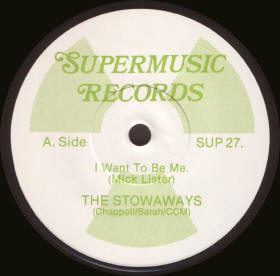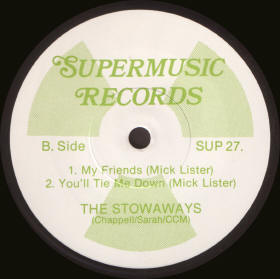 I Wanna Be Me / My Friends / You'll Tie Me Down
Catalogue Number - SUP 27
Label - Supermusic Records
Year Of Release - 1981
Quantity Pressed - 1000 Copies
MICK LISTER - GUITAR & VOCALS
RAY ROWSWELL - BASS & VOCALS

CLIFF ROWSWELL - DRUMS & PERCUSSION
The Stowaways were a 3-Piece from outta Aylesbury in Buckinghamshire. The band consisted of the two 'Rowswell' brothers & Mick Lister who were all school chums. When the band recorded this 3-Track EP they were still at school and their teacher 'Andrew Bolton' actually paid for it to be recorded. 1000 copies were pressed by the 'Supermusic' label who were from the York area. Sadly due to poor distribution only 200 copies were sold at the time and the remaining 800 copies sat in the teachers loft for over twenty years gathering dust (that's until we got in touch with him).
In their existence. the band spent most of their time building up a nice little local following but never really made it out of their surrounding area. Sometime in 1981, the band split and went their separate ways. A few years later, Mick Lister resurfaced in 'The Truth' alongside ex 'Nine Below Zero' front man 'Dennis Greaves'.
For all you trainspotters out there, the title on the front & back of the sleeve states "I Wanna Be Me" while the actual label states "I Want To Be Me".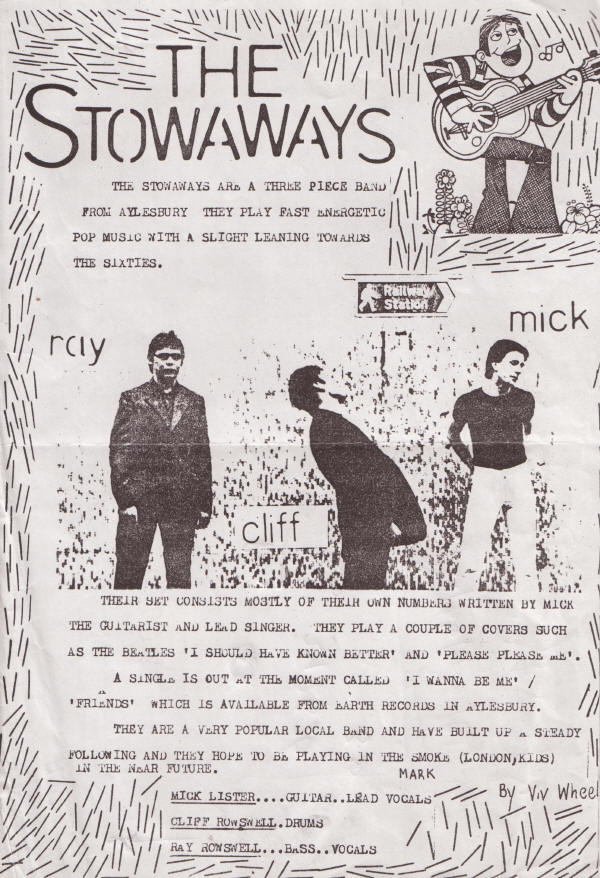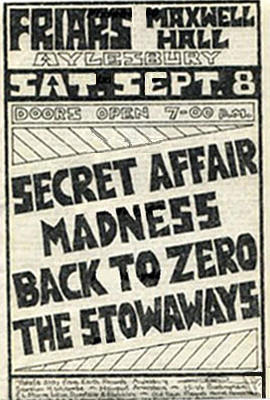 Above is an original gig flyer from Saturday 8th September 1979.
Above is "Friars" Aylesbury Poll Charts for 1978 - 1979.
Above is "Friars" Aylesbury Poll Charts for 1979 - 1980.
©Detour Records