| | |
| --- | --- |
| Shirl Newman - Rhythm Guitar | Judi Rock - Lead Guitar & Vocals* |
| Di Harde - Bass & Vocals | Suzy - Drums |
*Judi Rock replaced the original vocalist "Ziggy"
A great all-girl Punk band from York who's first ever gig was down in Frome, Somerset at a Cinema playing supporting to the film 'Rollerball'. Another early gig was at "Erics" in Liverpool with 'Adam & The Ants' supporting them who were a bunch of miserable bastards!
The above four photographs were taken at the "De Grey Rooms", York on Friday 18th November 1977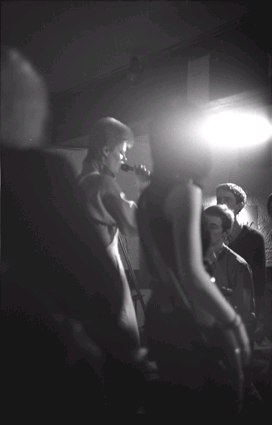 The above photograph were taken at the "Munster Bar", York on Monday 17th April 1978

The above gig review appeared in "Sounds" on 18th November 1978.

The above gig date for 'The Straits' at the "Limit Club", Sheffield is for Friday 1st December 1978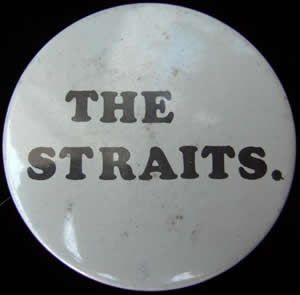 Above is an original 2" Tin Badge from 1978
Thanks to Jacko Jerm & Nev Astley for all the above photographs.
©Detour Records