(There was no bass guitar in the band, Graham Jones played his ordinary guitar through a bass amp and speaker for a fuller

but fuzzier sound (he also sings on 'I Hate Blue Peter')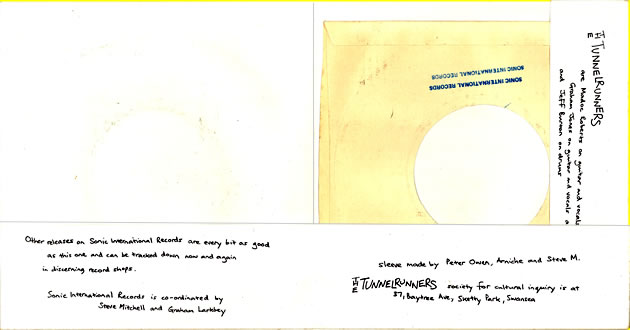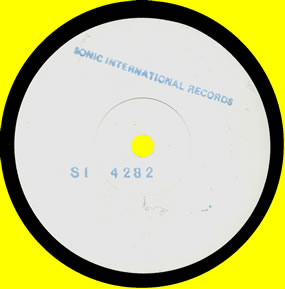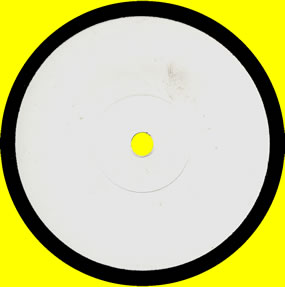 "Plastic Land" EP
Plastic Land / Forever Crying at Love Songs
Average / Words / I Can You Can.
Catalogue Number - SI 4282
Label - Sonic International Records
Year Of Release - 1981
Quantity Pressed - 200
All copies came with a double sided lyric sheet.
Madoc Roberts
Graham Jones
Jeff Burton
The Tunnelrunners were another great example of what was happening in the late 70s. The Punk attitude of get up and go and form your own band was rife throughout the UK, Some of these bands were out standing and sadly some fell short BUT they were up there and giving it a go. The Tunnelrunners were one of those long lost great bands and lived by the Punk ethics.
Read Steve Mitchell's of Low Down kids take on them...
Main-man Madoc was never a real feature of the local scene, and only every now and again would he be spotted, with his long shaggy non-punk locks and mostly sporting some kind of brightly coloured military tunic, fronting The Tunnelrunners in some God-forsaken you-take-your-life-in-your-hands gig like the 'Admiral Benbow Pub' out on Fabian Way. You couldn't just go and see The Tunnelrunners: you had to be lucky, to be in the right place at the right time.
With the legend of the Tunnelrunners' glories grown to almost mythic proportions, the group was eventually nailed down in one place long enough to record a ten-song everything-live session for the local radio station (with Andrew Reader, of Swansea's fabulous powerpoppers The DC10s as 'producer'/cheerleader), and in January 1981 five tracks from the session were released as the "Plastic Land" EP. The group played one final Swansea gig, to show willing, and then disappeared back to the up-England-way college-lives that had effectively finished the group that past autumn.
(A year or so later, with the group un-contactable, the rest of the radio session was transformed into the "100 MPH" EP, though not a single copy of this has surfaced in over 20 years ... only 100 pressed, perhaps 15 sold, the rest trashed by mistake in the 80s.... so not surprising. All together: oops!).
Madoc's guitar-solos (here on "Plastic Land", and on "Forever Crying At Love Songs", another track on this EP) were heaven-sent. The tunes were top. They had fun. Has there ever been a more joyous pop group?