VIOLATION

Bradford
| | |
| --- | --- |
| MICK BRADY - VOCALS | MICK ISLES - GUITAR |
| BARRY JEPSON - BASS | AKI - DRUMS |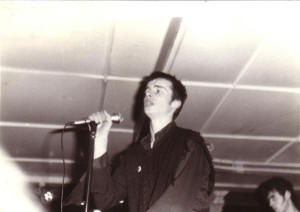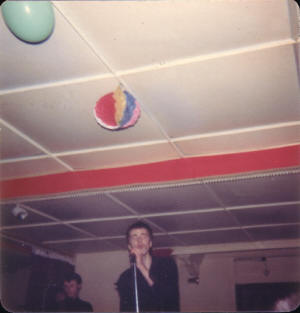 Gary O'Connel, 1978
The above three photos were taken in 1978.
The early days were a bit sketchy but it was basically me , Aki, Tim Calvey and i can't remember who else decided to start a group. Aki hired a local church and we had about 3 practises although no one could actually play anything. Sadly it faded as quick as it started.
We were called 'Plastic Bucket and the Abortions' and we had it written on these white shirts we used to wear.
Aki obviously took it more serious and started "Violation" who were Aki on drums, Barry Jepson on bass, Mick Isles on guitar & Mick Brady on vocals.
This line up did a few gigs locally then Mick Brady left and was replaced by Gary O'Connell. This line up also did a few gigs and recorded a demo tape. Then Gary left and I was approached to sing for them, but declined. Then Ian Ashbury moved to Bradford and joined them. Mick Isles left and Buzz joined and they became "SDC" and the rest his history.
Johna 2006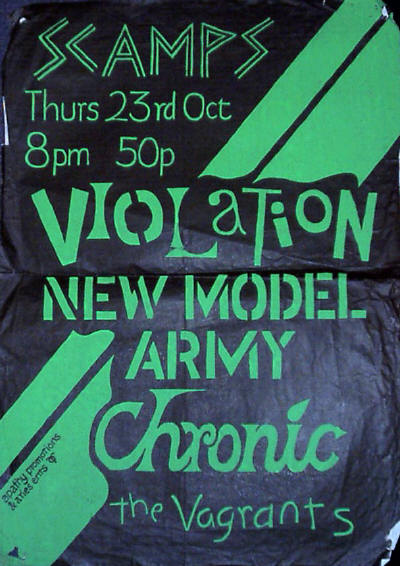 The above poster is from Thursday 23rd October 1980.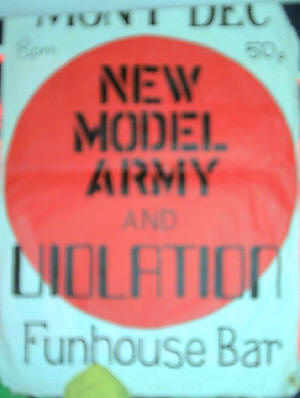 The above snippet appeared in "Sounds" on 4th October 1980.
Thanks to Mike Clarke
©Detour Records