VOCAL ATTACK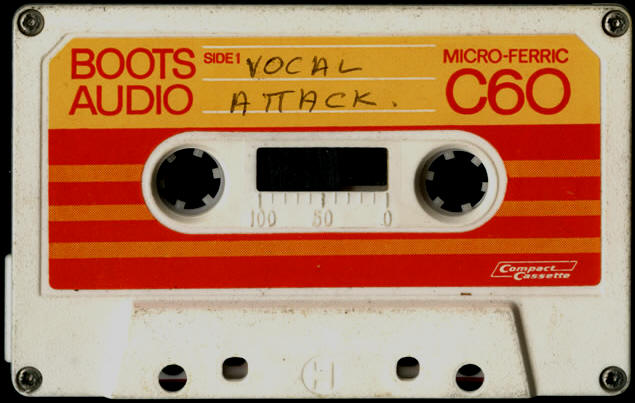 The above Live Rehearsal Tape was sent into the "Bridge House" in Canning Town, London in the late seventies or early eighties to see if the band could secure a few gigs there.
The above tape features a live rehearsal of about 20 minutes long that is PURE PUNK ROCK!! It sounds early 80s and reminds us of X-RAY SPEX, ACTION PACT, VICE SQUAD.
Screeching female / male vocals with Saxophone.
Can anyone help with further information on this band?
©Detour Records