THE CASSETTES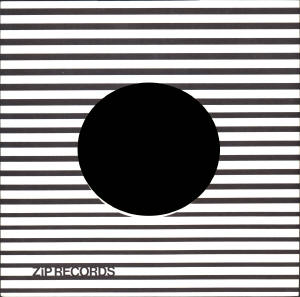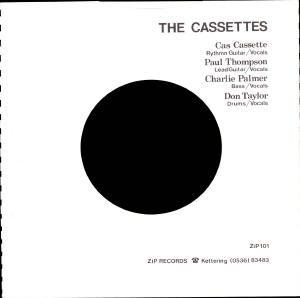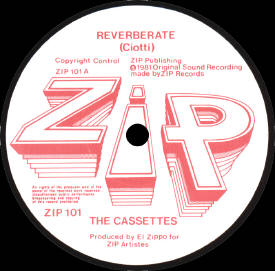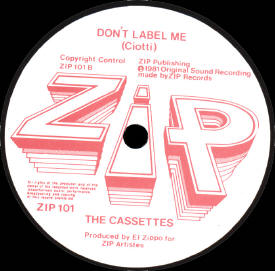 Reverberate / Don't Label Me
Catalogue Number - ZIP 101
Label - Zip Records
Year Of Release - 1981
Quantity Pressed - 1000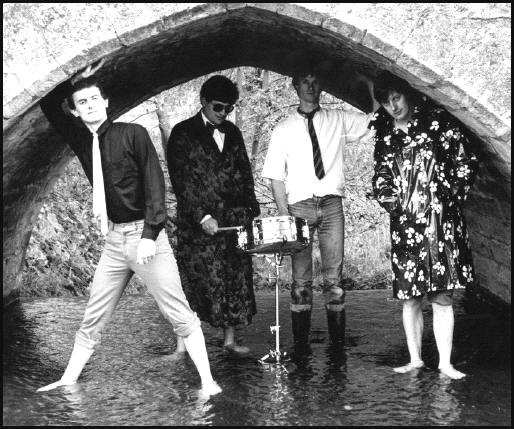 | | |
| --- | --- |
| Paul Thompson - Lead Guitar / Vocals | Cas Cassette - Rhythm Guitar / Lead Vocals |
| Don Taylor - Drums / Backing Vocals | Charlie Palmer - Bass / Backing Vocals |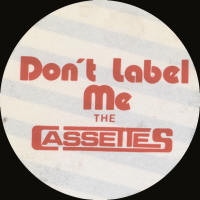 Above is an original sticker that the band had made up.
The Date : September 1980.
The Venue : A small Pub in Kettering, Northants.
As drinks were poured and tales recounted, an unannounced solitary figure got up on the stage with an acoustic guitar and proceeded to thrash out a series of self-penned songs. For 20 minutes 'Cas Cassette' performed his style of music to less than enthusiastic response. At the end of the set the majority of the crowd geared themselves up with more drinks ready for the main band they had come to see.
Meanwhile, two musicians in the audience, 'Charlie Palmer' & 'Don Taylor', having discussed the set, see the possibilities of adding Bass & Drums to the songs they had just heard. Tentatively they approached 'Cas' and asked if he would be interested in having a jam.
Two days later a session took place and an instant buzz was discovered. Short of a lead guitarist, 'Don' remembered a talented guitarist he had worked with before.....'Paul Thompson'.
One week later all four got together for a practise and 'The Cassettes' were born. Within six weeks of that initial meeting the band was on the road gigging, bringing their individual brand of energy and raw power to the local music scene.
Six months after that first gig, 'The Cassettes' recorded what was to be their only single, the double A-Side 'Reverberate' c/w 'Don't label me. Just 1000 copies of the single were pressed and released on their own 'Zip' Records label.
Cas Cassette

2001
©Detour Records