Accrington
The First Single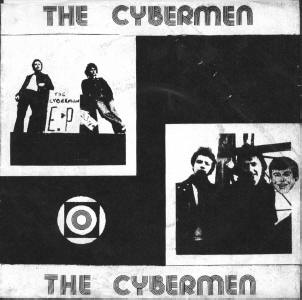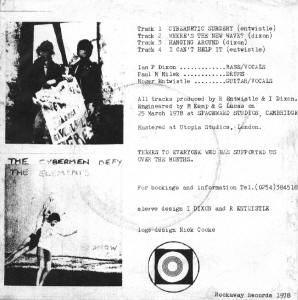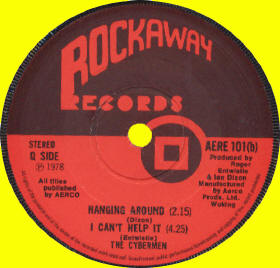 Cybernetic Surgery / Where's The New Wave
Hanging Around / I Can't Help It
Catalogue Number - AERE 101
Label - Rockaway Records
Year Of Release - 1978
Quantity Pressed - 1000
(Approximately 950 came with the above sleeve and 50 came with the

alternative sleeve which is shown directly below)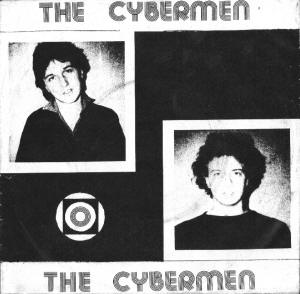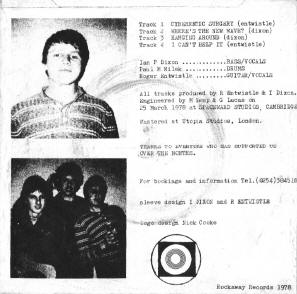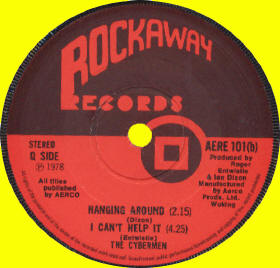 The Second Single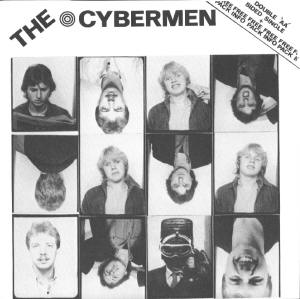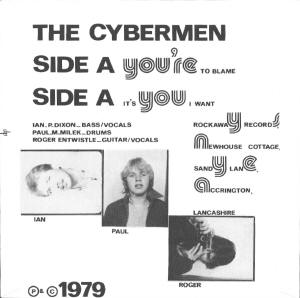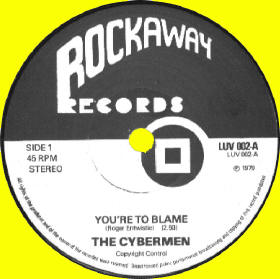 You're To Blame / It's You I Want
Catalogue Number - LUV 002
Label - Rockaway Records
Year Of Release - 1979
Quantity Pressed - 2000
All copies came with the picture sleeve except for the first 30 copies. These had an alternative home picture sleeve which were made up by 'Roger Entwistle' as the 2000 copies of the vinyl arrived two weeks before the sleeves did and he wanted to get on and start selling them!
(All 2000 copies came with a blue double sided information sheet which is shown directly below)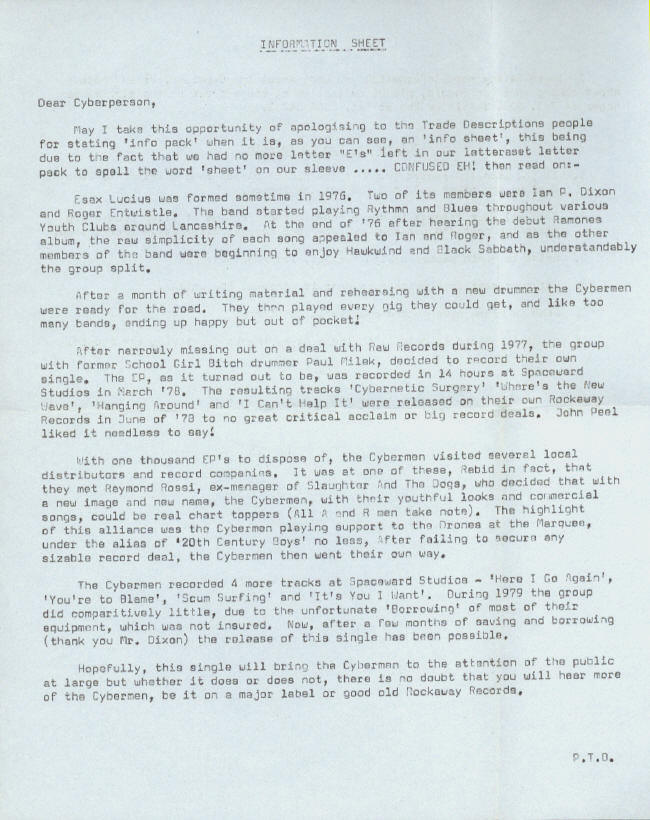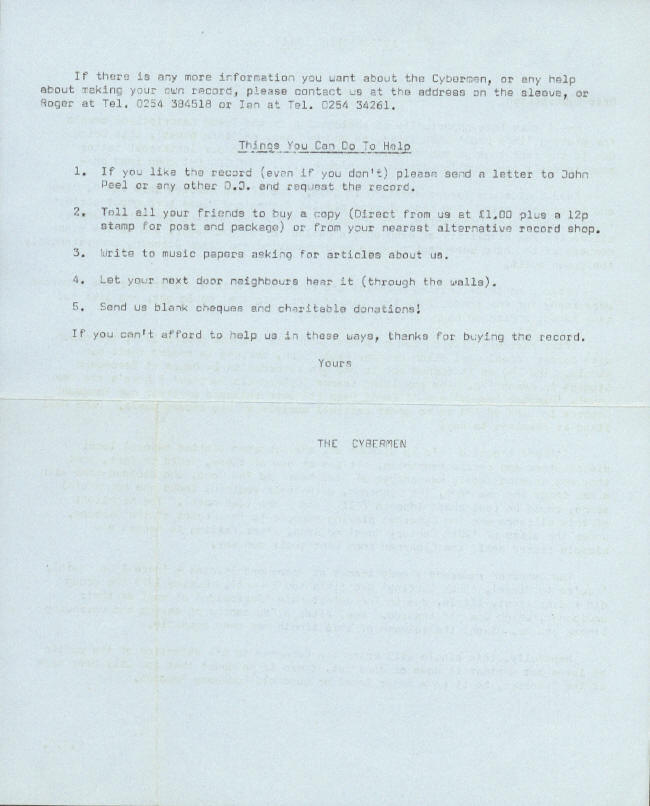 The bands third single was supposed to be "Here I Go Again" / "Scum Surfin'. It was recorded but never pressed!
Roger Entwistle - Guitar & Vocals

Ian P. Dixon - Bass & Vocals

Paul Milek - Drums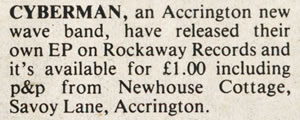 The above snippet appeared in 'Sounds' on 2nd December 1978
| | | |
| --- | --- | --- |
| | The above "Cybernetic Surgery" single review appeared in "Ripped & Torn" #16 fanzine from January 1979. | |
Where are they now?
Ian Dixon
Fireman & Green Party Candidate For Accrington
Paul Milek
Last seen working as a Gravedigger at a big Cemetery in Bauyeux, France where British Service Men are buried after the D-Day landings.
Roger Entwistle
Was last known to be working at the BBC in London
©Detour Records