THE FACE

From Hornchurch, Essex
| | |
| --- | --- |
| LES POTTON - VOCALS & GUITAR | DAVE PIKE - LEAD GUITAR |
| DAVE "PEDRO" ELLIS - BASS | SIMON STEGGLES - DRUMS |
Romford Recorder
The Face were a four piece Mod band from outta Hornchurch in Essex. They built up a big following in East London during 1979 playing support and headline gigs at Mod shrine, The Bridge House in Canning Town.
The band worked hard and got many good support slots to the likes of some of the better known bands like "The Blues Band " (Paul Jones ex Manfred Mann), "The Purple Hearts" "Squire" and "The Piranhas".
The Face hooked up with highly rated Mod / Soul band "The Small Hours" and supported them regularly around the London circuit.
A played all the regular haunts around the capital such as 'The Music Machine', 'Windsor Castle', 'The Bridge House', 'The Moonlight Club' & 'Acklam Hall' etc
In early 1980 The Face travelled to West London to the offices of 'RSR Entertainment' to meet its owner, Roland Rennie, (who was responsible for launching 'The Beatles' recording career in the U.S.A !!) , and signed a recording and publishing deal. The band were about to have their first single produced by 'Chas Chandler' (of the 60s Animals) on the Barn label. When the cult youth Quadrophenia film appeared it killed the underground Mod scene stone dead (parkas being sold in Millets was the final straw !!) The Face were "dropped like hot bricks" by RSR and played one more massive gig at the Hastings Pier Ballroom in Feb 1980 before calling it a day.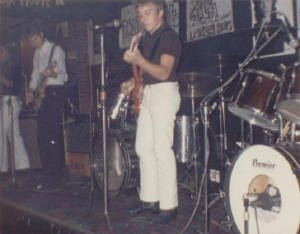 The above three photographs were taken at the 'Bridge House', Canning Town, London 1979.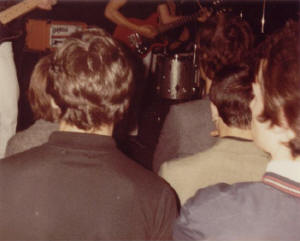 The above three photographs were taken at the 'Town Hall', Ilford, Essex 1980.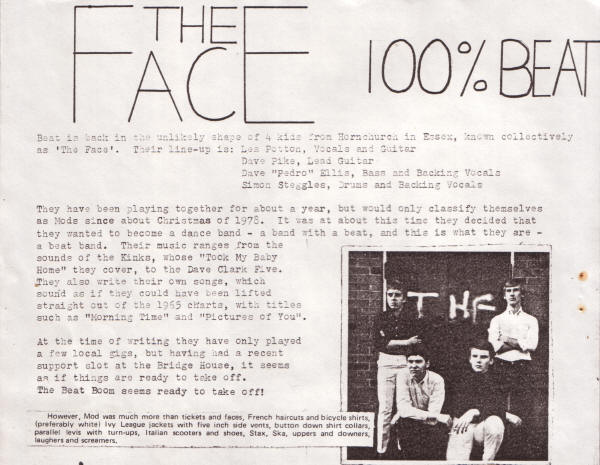 The above article appeared in the fanzine "Maximum Speed" #7 from 1979
Catch up with 'Les Potton' & 'Dave Pike'
Thanks goes to 'Paul Robinson' for help finding this band.
Detour Records