THE FENCE

Yorkshire?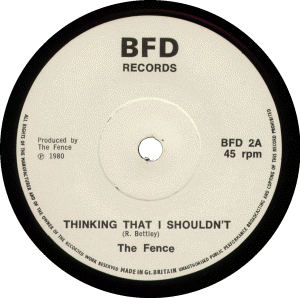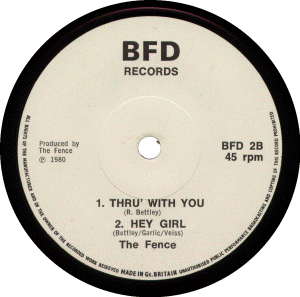 Thinking That I Shouldn't / Thru' With You / Hey Girl
Catalogue Number - BFD 2
Label - BFD Records
Year Of Release - 1980
Quantity Pressed - 500????
R. Bettley
Keith R. Garlick
Veiss
Aris / Leo / Ozzy
Can anyone help with information on this band?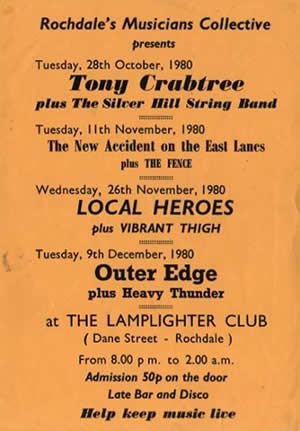 Above is an original A5 Gig Flyer from the 'The Lamplighter Club', Rochdale that advertises 'The New Accident On The East Lancs' & 'The Fence' on Tuesday 11th November 1980.
©Detour Records