THE FREEZE
| | |
| --- | --- |
| Gordon Sharpe - Vocals | David Clancy - Guitar |
| Keith Grant - Bass | Graham Radin - Drums |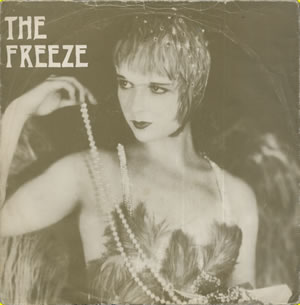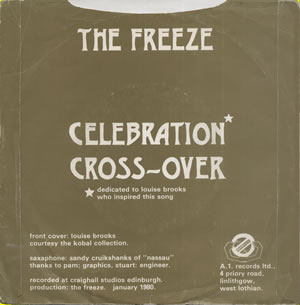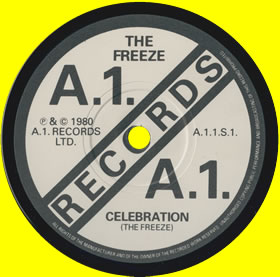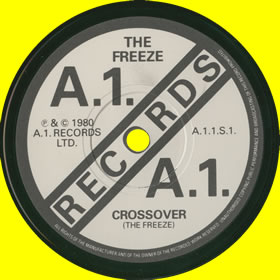 Celebration / Crossover
Catalogue Number - A.1.1.S.1
Label - A.1. Records Ltd
Year Of Release - 1980
Quantity Pressed - ????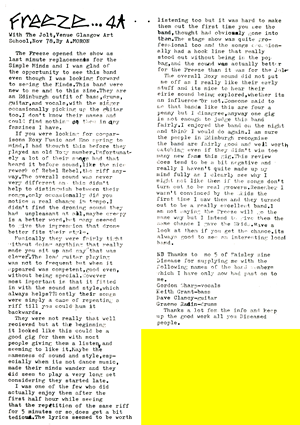 The above gig review for the "Glasgow Art School" was from when the band were supporting 'The Jolt' and was from November 1978 appeared in the Glasgow fanzine "Plain Sailing" #7.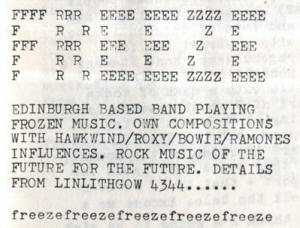 The above snippet appeared in Aberdeen "Granite City" #4 fanzine December 1978.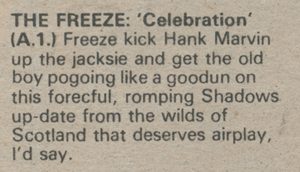 The above "Celebration" single review appeared in "Sounds" on 26th April 1980.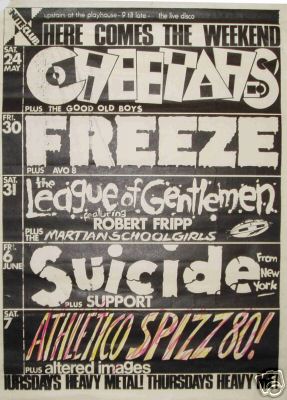 Above is an original Gig Flyer for May 1980.
©Detour Records