THE MEDIA

Portsmouth
First Single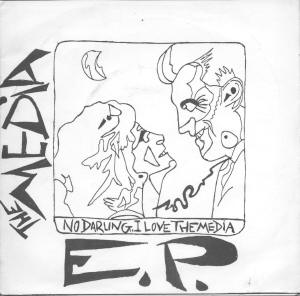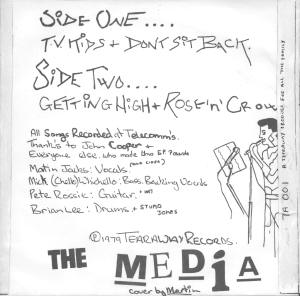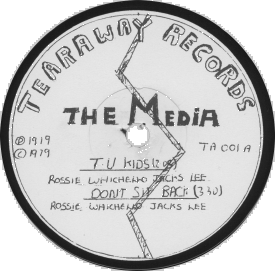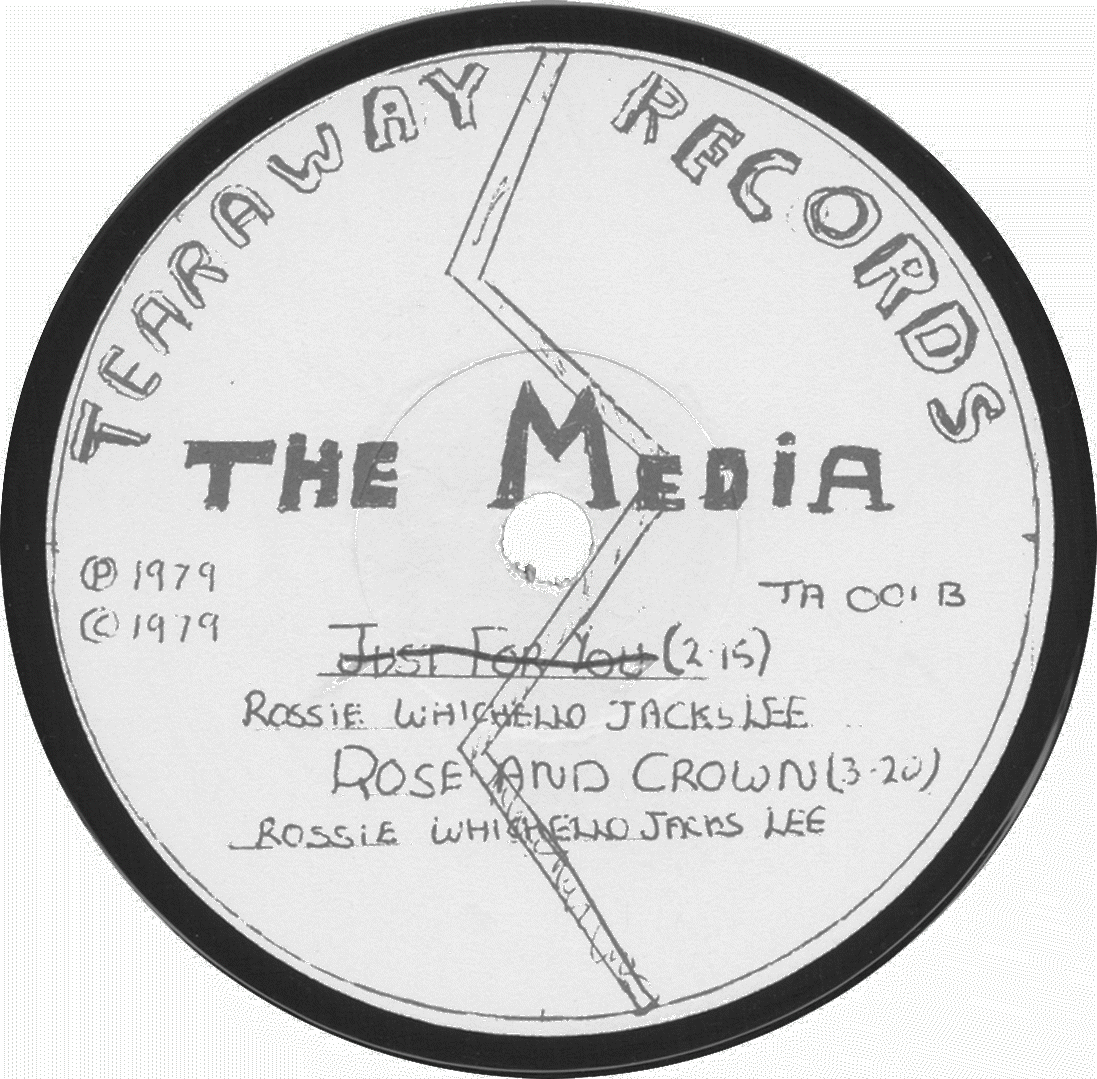 T.V. Kids / Don't Sit Back / Getting High / Rose and Crown
Catalogue Number - TA 001
Label - Tearaway Records
Year Of Release - 1979
Quantity Pressed - 500
Please note that the first track on side 2 of the label states "Just For You" while the back of the sleeve states "Getting High". The actual record plays "Getting High" and subsequently the majority of all 500 copies had a line through the first track on the side 2 label (See above).
Second Single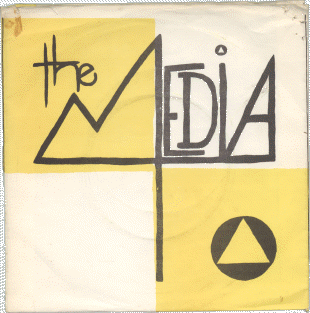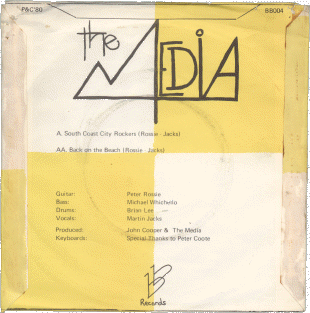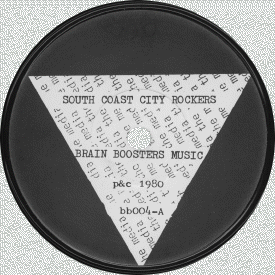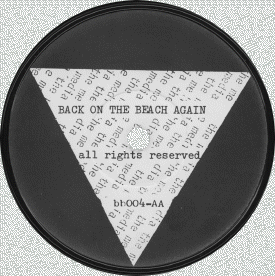 South Coast City Rockers / Back On The Beach Again
Catalogue Number - BB004
Label - Brain Boosters
Year Of Release - 1980
Quantity Pressed - 500
| | |
| --- | --- |
| MARTIN JACKS - VOCALS | PETER ROSSIE - GUITAR |
| MICHAEL WHICHELLO - BASS | BRIAN LEE - DRUMS |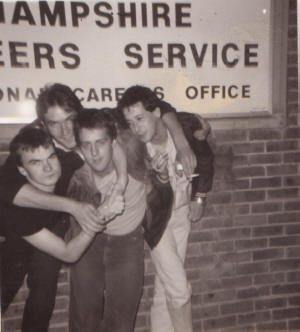 A four piece that hailed from Portsmouth which is on the South Coast of England who started off life as a basic Punk band and released one great 4-track EP on their own 'Tearaway Label'. Then in 1979 when the Mod Revival was in full flow through out of the UK the band changed direction and released one more single in their new change of style. Sadly after 1981 nothing else was heard of the band but the individually members still play in local bands.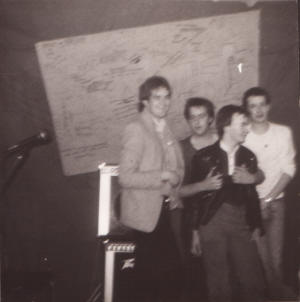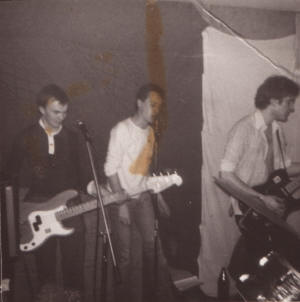 A short note from one of the band members...
The Media formed in Portsmouth in 1978 by Martin Jacks, Pete Rossi, Brian Lee & Michael (Chello) Whichello. Influenced musically by 60's bands Kinks, Stones etc and in attitude by 70's punk, especially The Clash & The Ramones. Released 'No Darling I Love The Media' 4 track EP in 1978 on Tearaway Records through Cherry Red. Released 7" single Southcoast City Rockers/Back on the Beach in 1979 on Brain Booster Records BB004. During this time the band played extensively around the Portsmouth & surrounding area building up a strong local following supporting The Vapors, The Lambrettas and Secret Affair. Trouble at this gig led to the cancellation of a series of gigs around London and The South Coast, contributing to the split of the band in 1981.
The Media also appeared in the T.V series 'Going Out' produced by Brookside / Hollyoaks producer Phil Redmond.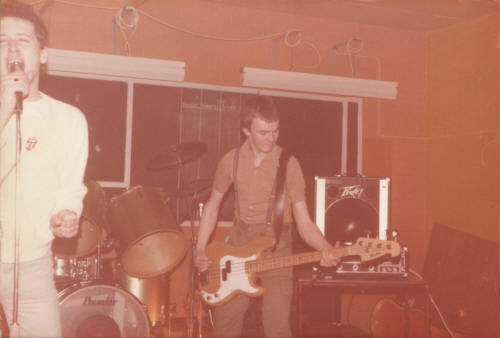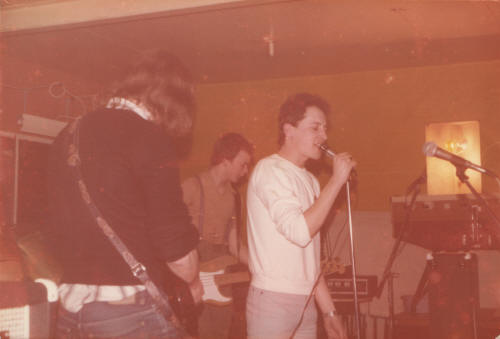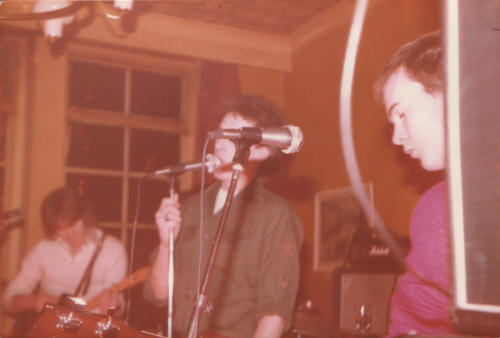 Michael (Chello) Whichello

September 2005
©Detour Records