THE MOST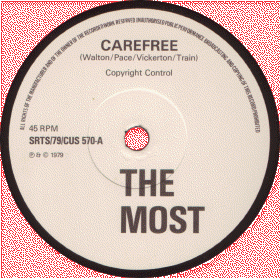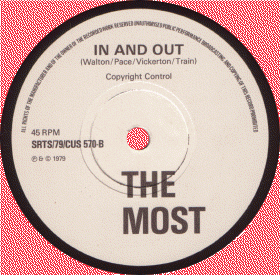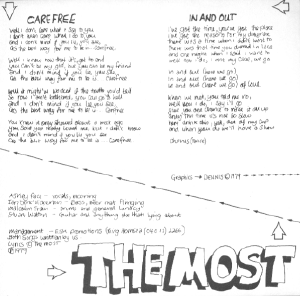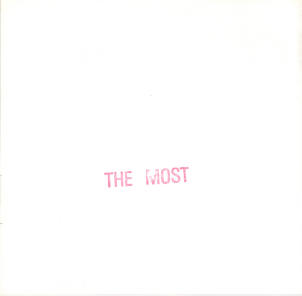 Carefree / In and Out
Catalogue Number - SRTS/79/CUS 570
Label - SRTS
Year Of Release - 1979
Quantity Pressed - 1000
(No picture sleeve was issued but all copies came with a double sided insert which is shown above)

| | |
| --- | --- |
| ASHLEY PACE - VOCALS | IAN VICKERTON - BASS |
| MALCOLM TRAIN - DRUMS / BACKING VOCALS | STUART (DENNIS) WALTON - RHYTHM & LEAD GUITAR / BACKING VOCALS |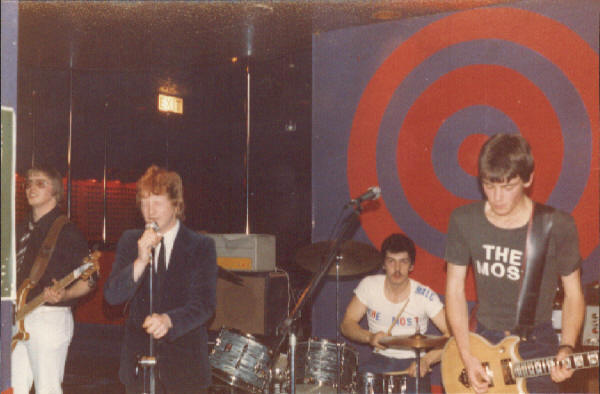 'The Most' formed in 1978 and developed to its final line-up of 'Ashley Pace', 'Malcolm Train', 'Ian Vickerton' & 'Stuart (Dennis) Walton'. Based in Hornsea, East Yorkshire the band built up a good local following in the Hull and East Yorkshire area. Gigging included local pubs, clubs and theatres with the best local venue being the 'Hull Theatre' in Spring Street which used to hold 250 people and 'The Floral Hall' in Hornsea which used to attract 400 people.
Their ambition as with all bands was to record their own songs, and after taking a residency at 'Scamps' in Hull, to generate the cash needed, they put down 'Carefree' & 'In and Out' as a double 'A' side single in the 'Fairview studios' in Willerby. 1000 copies were pressed and it was released in December 1979. In order to increase their following and to increase sales they took to the road gigging further a field into Leeds and West Riding.
The single was featured nationally, John Peel played it three times (thanks Peely) and local radio (BBC Radio Humberside) who interviewed the band live on air. This was to create a private joke for the band, because the interviewer asked 'Ash' for his surname to which he replied "Pace...spelt...P.A.C.E. as in frog". Sounds daft now but it was hilarious on the day on live radio.
'Steve Pace' as manager of the band took the single down to the hallowed streets of London knocking on the doors of all the major (and some minor) recording studios to try and move the single and achieve the bands ultimate aim of a recording contract. Nothing came from this, although some labels, 'A&m', 'CBS' & 'Virgin' were helpful and encouraging rather than the usual 'Thanks but no thanks'.
Following the single, the band continued putting down their own music as demos plus gigging to pay their way and this went on into 1982. Then the band started to go their separate ways and whilst remaining friends went off and did their own thing. Ian, Ash and Malcolm became more involved with their day jobs, whilst Stuart started playing with another band 'Indians in Moscow' that recently reformed, and he is now based in London working as stage & sound manager with a theatre production company. Ian and Malcolm are not currently with a band, and Ash is lead singer with local covers band "Cuzit Justiz".
Steve Pace

January 2003
©Detour Records