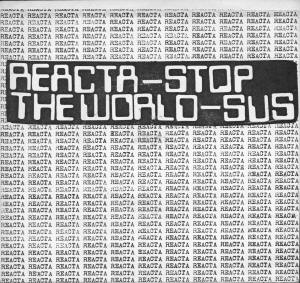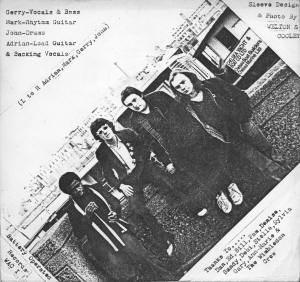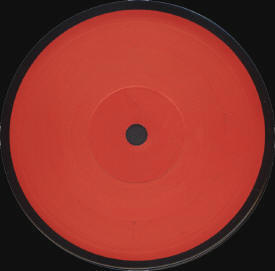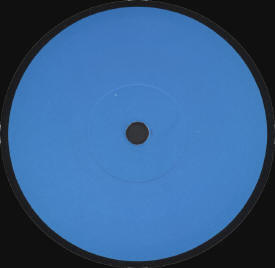 Stop The World / SUS
Catalogue Number - WAC 1
Label - Battery Operated
Year Of Release - 1979
Quantity Pressed - 300
| | |
| --- | --- |
| GERRY BENNETT - VOCALS / BASS | MARK DENN - RHYTHM GUITAR |
| | |
| --- | --- |
| JOHN BENNETT - DRUMS | ADRIAN UWALAKA - GUITAR / BACKING VOCALS |

The year was 1978....
An orange fireball of a sun is laying to rest another day in Brighton. In the foreground, a band is performing on a stage built into the panoramic bay windows. full of vitriol and explosion, the singer is more animated than usual, more convinced of his and his brother's songs.
It had started badly. A disinterested audience expecting another poncey band from one of the big cities, added to the fact that one of their own had deserted hours before the gig. The signs were not good. The only consolation was an honourable exit lay 200 yards through the bay windows off the West pier.
Instead, from a recipe for disaster a spell was cast and 61 minutes later Brighton had adopted two more setting sons. One of the top five shows i'd ever witnessed.
Was it the Gallaghers? Or the Reids? Neither. This was much earlier and perhaps more incendiary. John and Gerry Bennett. And they were called REACTA.
REACTA had risen from the ashes of the original TV PERSONALITIES and O 'LEVEL, the personal vision of two boys reacting in their music and songs to an ailing world order, flailing personal relationships and perhaps the flaming egos of their previous compatriots, Dan Treacy, Joe Foster and erm, me!
Half responsible for two indie hits, 14th floor and East Sheen, and still in their teens . . . John wrote in an encapsulating style that made the REACTA manifesto clear and unmistakable. If he had written the second Clash lp you would not have felt cheated. The sworn enemy of racists everywhere and all forms of intolerance, since primary school he was the head and direction of anything he undertook. Keywords describing John would be loyal, fierce and 400 metres!
Gerry had developed an introspective style that questioned the gaps in human understanding and described emotions in a style beyond his years. Easy on the eye, this cat was shaping up for the real deal. Keywords describing Gerry would be charming, awkward and midfield intelligence.
As REACTA gained momentum with a couple of guys they picked up along the way, Dan, Joe and I were variously stunned, impressed and envious at what they had created. The fuckers! How did they get to be this good!!
A few months before the opening paragraph show, Dan and I had released the 'Grundy' and 'Malcolm' eps as TVPs and O LEVEL. We were now searching around for bands to record and release utilising the same manufacturing values (zeroxed sleeves and blank coloured labels), in what became a trial run for WHAAM! records. I settled on Rob Vaseys DRY RIB. On the strength of the Bennetts Brighton Bombing, and in genuine deference of their talent, Dan chose to release STOP THE WORLD / SUSS.
In private recordings that never saw the light of day REACTA fulfilled that promise. And in one final twist of fate, at the end of that same eventful year, 1979, John, Gerry and I formed THE AIR RAIDS, showcasing 15 self penned songs at a venue in Fulham Road on New Years Eve.
But with a single minded personality that matched his enigmatic talent, Gerry walked out of that show, the 70s and music, never to pick up a guitar again.
But those songs still remain . . .
EDWARD BALL

August 2004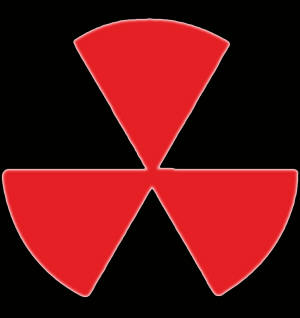 ©Detour Records