THE RUNNING SORES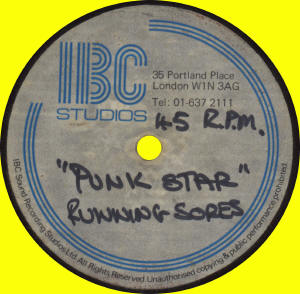 Punk Star / Me Brain Done Hurt
Catalogue Number - N/A
Label - IBC Studio
Year Of Release - 1976
Quantity Pressed - 1 Copy Only
Format - A Set Of Two One Sided 7" Acetates

(Sadly the B-Side acetate has not been found)
Dennis Munday

Bob Clifford

Steve Walter

Steve Bywaters

Tim Chacksfield
I seem to remember the acetate - I must have sold it by accident. I can't believe that it was bought for £200. If I had known at the time I would have cut a dozen! instead of just the one set!
I originally wrote the lyrics around Sept/Oct 1976. We recorded it after the 'Polydor' Xmas party In December 1976.
Everybody at Polydor loved the single and the press office wanted to get 500 pressed up to give away as a promotional exercise. Unfortunately it was at the time that the EMI refused to press the Pistols 'Anarchy In The UK' single. Believe it or not the factory refused to press it as the lyrics might upset the girls in the plant (the plant was in Walthamstow!)
It actually came back to the MD of 'Polydor' who said and I quote, "it's more than my jobs worth to get the single pressed". We then copied loads of cassette's and distributed them throughout the business. I might still have some of the reviews somewhere so I will try and dig them out and hopefully you'll be able to update this page.
Written By Dennis Munday & Bob Clifford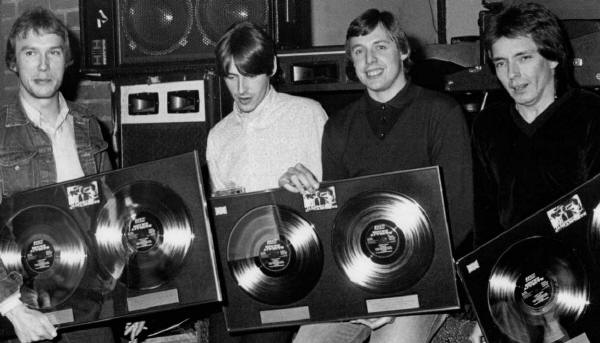 The above photo features 'Dennis Munday' with three of his mates.
Recognise anyone?
That's blown it!!!!
Yes, 'Dennis Munday' was 'The Jam's' 'A&R' guy. He worked at Polydor Records from the 70s through to the mid 80s.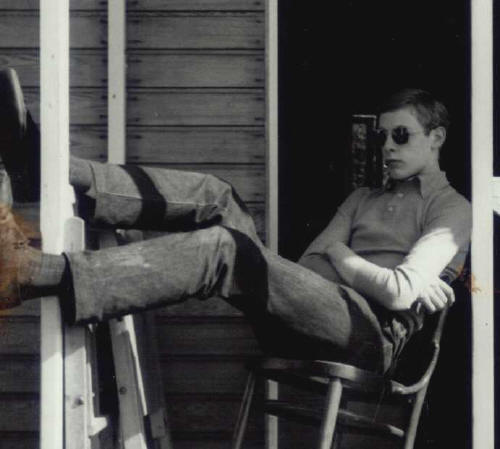 Dennis as a young Mod, circa 1966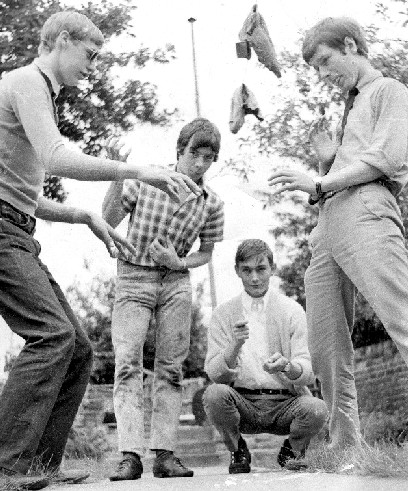 The Pre 'Running Sores' days when they were known as 'The Bamboo Gaspipe'.

'Dennis' is the one on the left looking cool in his sunglasses.
©Detour Records