They Should Have Died Years Ago (aka They Should've Died Years Ago) was a side-project from The Orange Cardigan featuring Paul Markz (vocals, synthesiser), Win Smith (guitar) and Niki Berlin (bass) – but no drummer! They performed live three times – on each occasion the performance being wholly improvised without any prior rehearsal (and not including any of The Orange Cardigan material).
Complete Gig List
October 31st 1981 : Basement Club – Covent Garden
November 23rd 1981 : Golf Club – Euston
December 8th 1981 : Greyhound – Fulham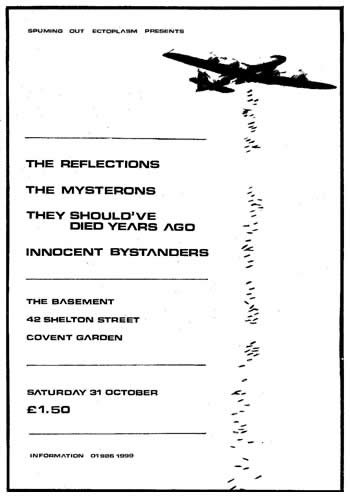 Above is an original gig flyer for the 'Basement Club', Covent Garden, London from Saturday 31st October 1981.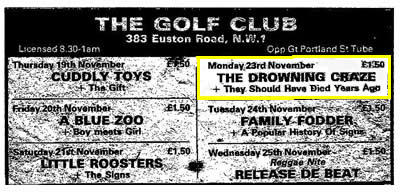 The above gig advert is for 'The Golf Club, Euston, London and is for Monday 23rd November 1981.
Sunday 6th February 2011