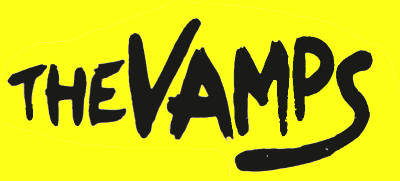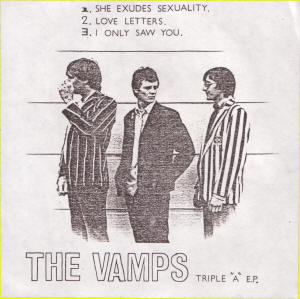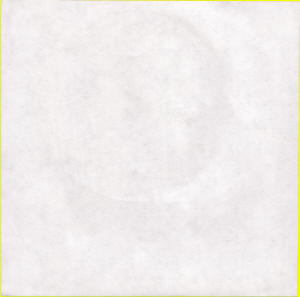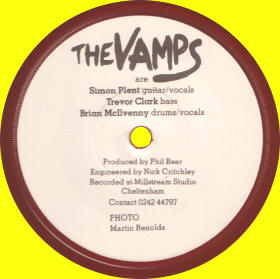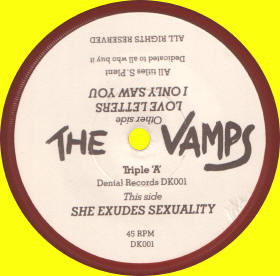 She Exudes Sexuality / Love Letter / I Only Saw You
Catalogue Number - DK001
Label - Dental Records
Year Of Release - 1979
Quantity Pressed - 1000
| | |
| --- | --- |
| SIMON PLENT - GUITAR & VOCALS | TREVOR CLARK - BASS |
BRIAN McILVENNY - DRUMS & VOCALS
A very rare 3-track EP from this trio from Cheltenham. All copies were pressed on Red vinyl and came with a 136mm x 136mm one sided insert which acted as a sleeve.
The Vamps biography

Originally called The Necrophiliacs, The Vamps were formed by three Cheltenham school friends, bassist Trevor Clark, drummer Brian McIlvenny and guitarist Simon Plent, Simon handling most of the song writing and lead vocal duties. All three had been in various groups in the area previously. The name change was prompted when promoters increasingly refused to display The Necrophiliacs' posters on the grounds of good taste! They rapidly became an important feature of Cheltenham's buzzing music scene, regularly supporting (and frequently upstaging!) all the visiting 'name' punk bands and building a large following of their own. With their roots firmly in pop and sixties R & B, The Vamps were unusual in that they were liked by both punks and, (despite their multicolour stage wear of stripy charity shop blazers and lurid trousers), hardcore rockers. Not usually at the same time however ... at least not without a serious scrap breaking out.

The Vamps played all over the Gloucestershire and Oxfordshire area and released one EP with three songs. Only a thousand copies of the red vinyl EP were pressed and were sold in local outlets, at gigs and to a wider audience via good old Rough Trade records. Its poppy new wave sound resulted in substantial BBC airplay, by John Peel and Mike Read in particular, the latter making it his record of the week. The EP was produced by Phil Beer, a key player in Cheltenham's equally vibrant folk and folk-rock scene. Phil is a big star in the folk music world to this day. The Vamps' line up was occasionally supplemented by The Vampettes, three gymslip-clad girls (spookily all called Karen) on backing vocals.

The Vamps dissolved in 1980 when Simon had moved to Cambridge, Brian had moved to London and Trevor had moved to Bath. However, they effectively reformed when all three found themselves in London in the mid eighties. Simon and Brian had formed The Imperial Measures with welsh lead guitarist Geraint Jones and bassist Andrew Eaton (the latter from Simon's Cambridge band, The Gits) but on Trevor's arrival in London he replaced Andrew; Geraint left to be replaced by keyboard player Stef Matteou and the band became The Measures, gigging regularly at North London venues like the legendary Dublin Castle before marriages, kids and proper jobs all got in the way.
Trevor is still a professional musician and is just relocating to Bristol from North London where he sang and played bass in a hard-working sixties covers band for several years. Simon writes Junk Mail in Essex but is still active in music and recently produced, engineered and played most of the instruments on an album of yoga chants by a local singer. Brian is working as a photographer in Dublin.
Simon Plent 15/01/06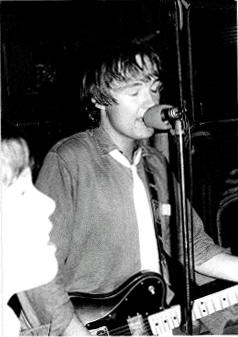 Simon Plent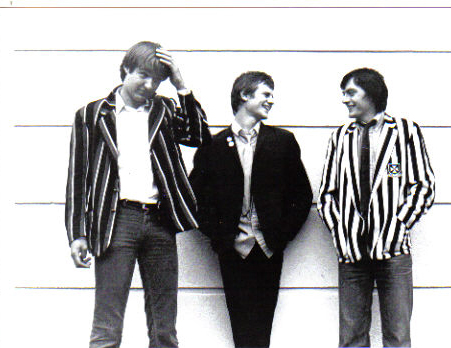 | | | |
| --- | --- | --- |
| SIMON PLENT | BRIAN McILVENNY | TREVOR CLARK |
The above three photos were taken from the same session as were the sleeve / insert photo was taken from.
©Detour Records