THE DEAD

London
| | |
| --- | --- |
| PAUL FORSYTH (aka TONE DEAF) - VOCALS | NICKY WELSH - BASS |
| BRIAN SMITH - GUITAR | IVOR DRUMSTICK - DRUMS |
????
????
Brian Smith
Nick Welsh
????
The above photograph was taken back stage at the "Roxy", London in 1977
Appearing on the London Punk scene in mid 1977, THE DEAD, passed their audition night at the Roxy club on 13th July, 77 and soon became a regular act at the club and various venues across the capital supporting the likes of Eater and Blitz. They hit the headlines in early 1978 when, supposedly, lead singer Tone Deaf was killed in a hit and run accident in Paris whilst the band were there to play some gigs. Its unknown whether this was a reality or publicity stunt, "The singer of The Dead, is dead", etc... however, the rest of the band stated they would continue as a three piece.
They turned up again at the Roxy in March and sent out a press release announcing their debut 7" single, "Mystery Girl" on Angry Records (written by Brian & Nicky), to be issued on the 7th of April 1978.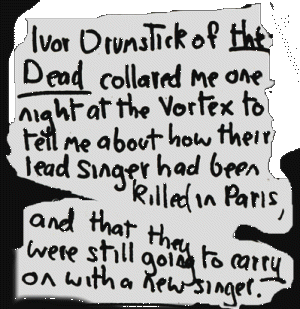 The above snippet appeared in the fanzine "Ripped & Torn" #11 from April 1978.
Nick Welsh
Ivor Drumstick
Brian Smith

Hampstead, London January 1978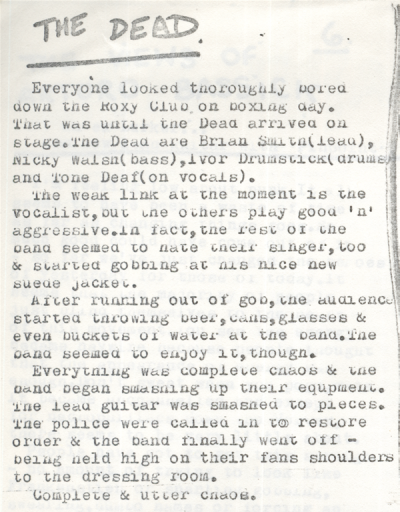 The above gig review for the "Roxy Club" appeared in a issue of "Live Wire" fanzine from 1978.
Brian Smith

Steve Minefee

Paul Forsyth

Nick Welsh

The Basement in Covent Garden, London Aug 77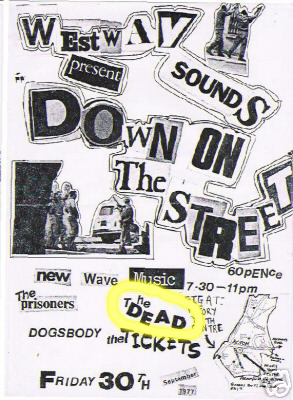 Above is an original A5 Gig flyer for the 'Priory Youth Centre' for Friday 30th September 1977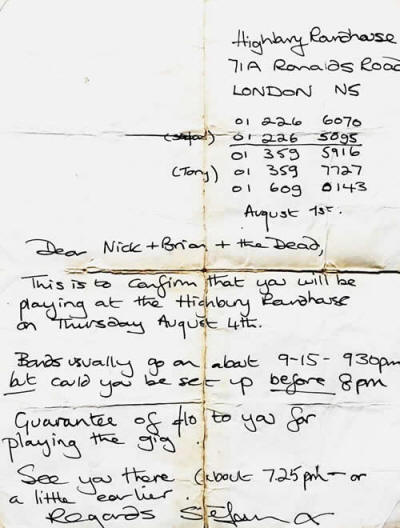 Above is an original letter from the 'Roundhouse' about their gig there on Thursday 4th August 1977.
Thanks go to 'Joe Public', Ivor Drumstick & Nick Welsh for the above information.
©Detour Records