THE DELETED

Edinburgh
| | |
| --- | --- |
| JOHN McVAY - VOCALS | DEREK McVAY - BASS |
| COLIN CRAIGIE - GUITAR | ALAN LAING - DRUMS |
Starting off line in 1975 playing just classic rock covers like "Smoke on the water" and many 'Beatles' covers etc. Then when Punk hit Aberdeen they changed over night with a new direction!
After playing only a few gigs, Alan Laing decided to leave and the remaining three members were disillusioned!
So with a new drummer on board by the name of 'Keith Wilson' they decided to change their name to "The Visitors" and changed direction to playing Cold Wave. Their influences were seeing at "Wire" down at Newcastle & listening to "Joy Division".
They signed up with Johnny Waller's "Deep Cuts" label and went on to release the "Electric Heat" single in 1979 with a catalogue number of DEEP 1. This release featured 'Electric Heat', 'Moth' & 'One Line'.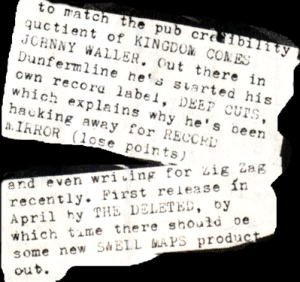 The above snippet appeared in the fanzine "Ripped & Torn" #17 from March 1979.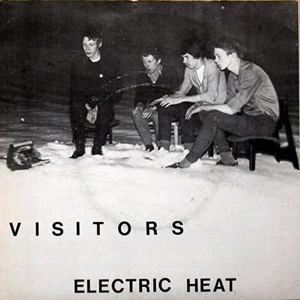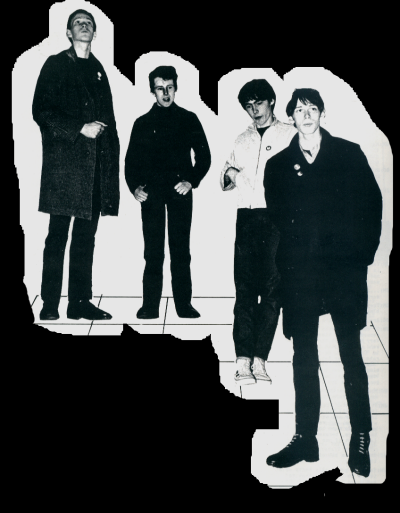 "The Visitors"

in 1979.
©Detour Records