MAG/SPYS

&

THE OBTAINERS

Horley / Crawley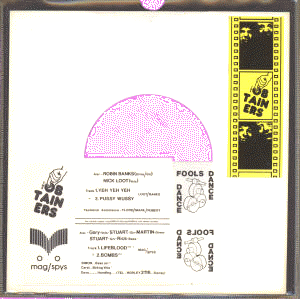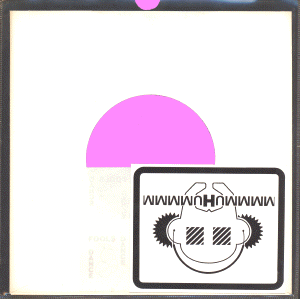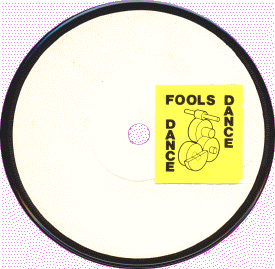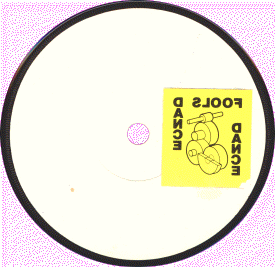 7" EP
Yeh Yeh Yeh / Pussy Wussy
"The Obtainers"
Lifeblood / Bombs
"Mag/Spys"
Catalogue Number - GLITCH 1
Label - Fools Dance
Year Of Release - 1979
Quantity Pressed - 100
| | |
| --- | --- |
| PAUL WILSON (aka NICK LOOT) - VOCALS | ROB GOODEY (aka ROBIN BANKS) - DRUMS / GUITAR |
| | |
| --- | --- |
| GARY BOWE (aka BOZO) - VOCALS | STUART CURRAN - GUITAR |
| MARTIN (aka ODDY) ORDISH - DRUMS | RICK - BASS |
STUART (aka MICKY MORBID aka STUPENDOUS) HINTON - GUITAR
A very rare split 4-track EP release on the 'Fools Dance' label which was owned by 'Robert Smith' of 'The Cure'. Only 100 copies were pressed and was the only release on this label. Rumoured also to be in the 'Mag/Spys was 'Matthieu Hartley' who went onto be in a late line up of 'The Cure' and 'Simon Gallup' (of The Cure & 'Lockjaw') played Bass on one of the 'Mag/Spys' tracks. Also mentioned in the additional performers is 'Carol Thompson' on backing vocals.
All four tracks were recorded at Recorded at Morgan Studios in the first half of 1979 and it was released in July 1979.
As to 'The Obtainers', they were rumoured only to be two thirteen year old kids. This is all we know about this band.
Both bands were from a small town on the outskirts of Crawley called 'Horley' which is very close to 'Gatwick' airport and lies on the border of Sussex & Surrey.

The above snippet appeared in the fanzine "Chainsaw #10" from August 1980.
©Detour Records